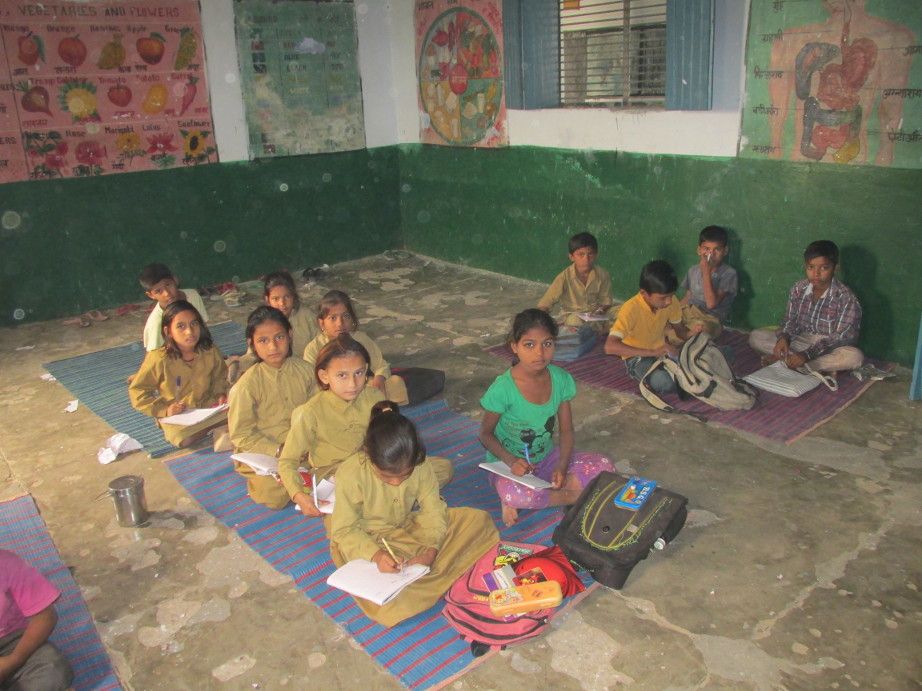 Being a Male and coming out of the Indian education system. I remember my days of running after coaching centers to "crack" the engineering exams. Can't imaging a girl navigating those travels from Ghaziabad to Hauzkhas at early and later hours without serious safety concerns. 
Classrooms full of boys from all over India camping in Katwaria Sarai, crowding the fairer sex further out. Chasing crowded busses and local trains to reach the class on time is not the kind of task any parents in India will envision how their daughter can gets that extra edge to compete. And that's not fair is visible in the classroom composition of engineer institutions specially IITs where only 2-10% students are girls as per the right to information filed by our team.
The sunshine industry for India is engineering and owing to this disparity girl child specially from not very affluent sections of the society face tremendous difficulty in getting at that level of primary and secondary education where they can compete in these examinations in a fair manner. One of the friends - An engineering graduate recalls how her father used to send in a driver to stay in the car and take her home after the coaching classes in the middle of Delhi.
Beti bachao beti padhao is a great concept, the idea is if a girl child gets good education she can sustain her family, that will change perspective among our society, which is not very welcoming towards the girl child. But to get good paying jobs girls have to come out of our schooling systems with flying colors and get equal opportunities in under graduate level professional courses, and that where the whole deal is not fair.
Private coaching institutions competing for teaching talent with the neighborhood schools are proving to be a massive problem for the whole equality discourse and action around gender equality. Right now simply making education till lower secondary free and that too among a certain set of schools is just an eyewash. The school in picture is from a Tier 2 city in India, this school is the only option and empowerment available for a girl child. We met the children here and they too have aspirations, dreams to make it good in the "New India", but this massive gap in quality education and the competition thereafter is lurking to crush those dreams.
Many of the girls here wanted to become doctors, a few engineers and looked with eyes full with question at us, Sir how can I become what I want? and it was tough to explain the answer.
Private coaching specially hogging the whole capacity building for professional courses in India is not only cruel on girls like in Picture, but is also a menace for boys who can compete and hustle against all odds. Parents and families go through all kind of hardships, many sell their land, jewels, break family nest egg for golden years to get the most able of their children out to these coaching centers wake up to the harsh truth of mass rejections. If the kid gets selected the single dimension education prepares him only for a very limited scope, getting a certain kind of job, the return for community is lower and only bound to the taxes generated.
Equal opportunity neighborhood schools have the power to get rid off all these issues. Without any of the private coaching institutions, teaching talent will stay in schools and develop themselves for education methods specialized for the job. With equal footing for girls and boys schools would like to evolve themselves to bridge the training gap needed for professional courses, and while they grow to a higher quality of education, both girls and boys will grow together resulting in fairer chances available.
Neighborhood schools are not only systemic but are really at the core of the problems India faces and private money chasing coaching institutions are the biggest obstacle. Till then Beti Bachao Beti Padhao will only remain a good idea, like so many great ideas India has seen but implementations are lying around beaten black and blue on the scorching earth of reality.