Prime Minister's office responded on Gomti Riverfront Development grievance filed by our researcher on 16/08/2016.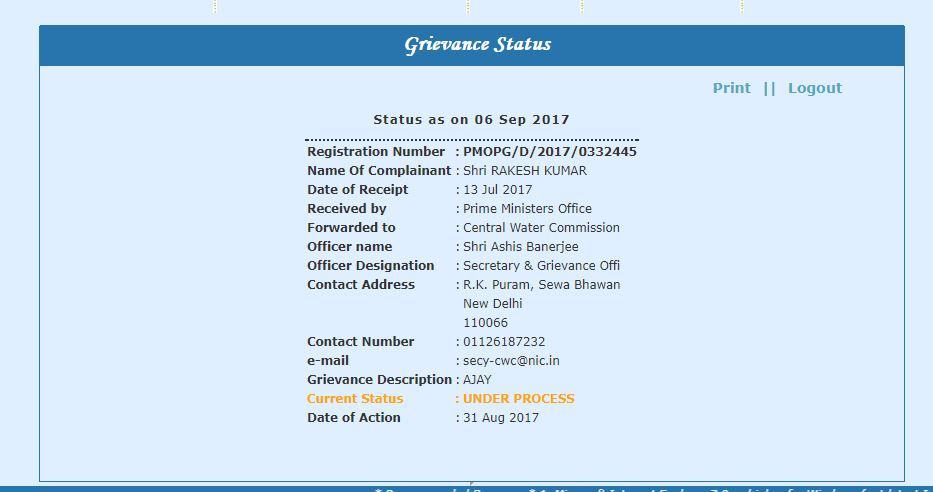 The Online petition of the applicant dated 16/08/2016 was filled, vide registration number PMOPG/E/2016/0297437. The matter has been reviewed and a copy of the petition has been forwarded for action as appropriate to the Secretary, Ministry of Resources, River Development, and Ganga Rejuvenation, Government of India, New Delhi Vide registration no. PMOPG/D/2017/0332445 dated 13/07/2017.
Redressal of grievance is under the purview of appropriate authority dealing with the subject specified. Therefore, other information sought relates to the authority concerned to which the complaint was forwarded.