Gomti Riverfront development may cost city Hardinge Bridge(Pukka Pull): IIT-R

Rakesh Prasad 888 {{descmodel.currdesc.readstats }}
Gomti Riverfront development may cost city Hardinge Bridge(Pukka Pull): 
IIT-R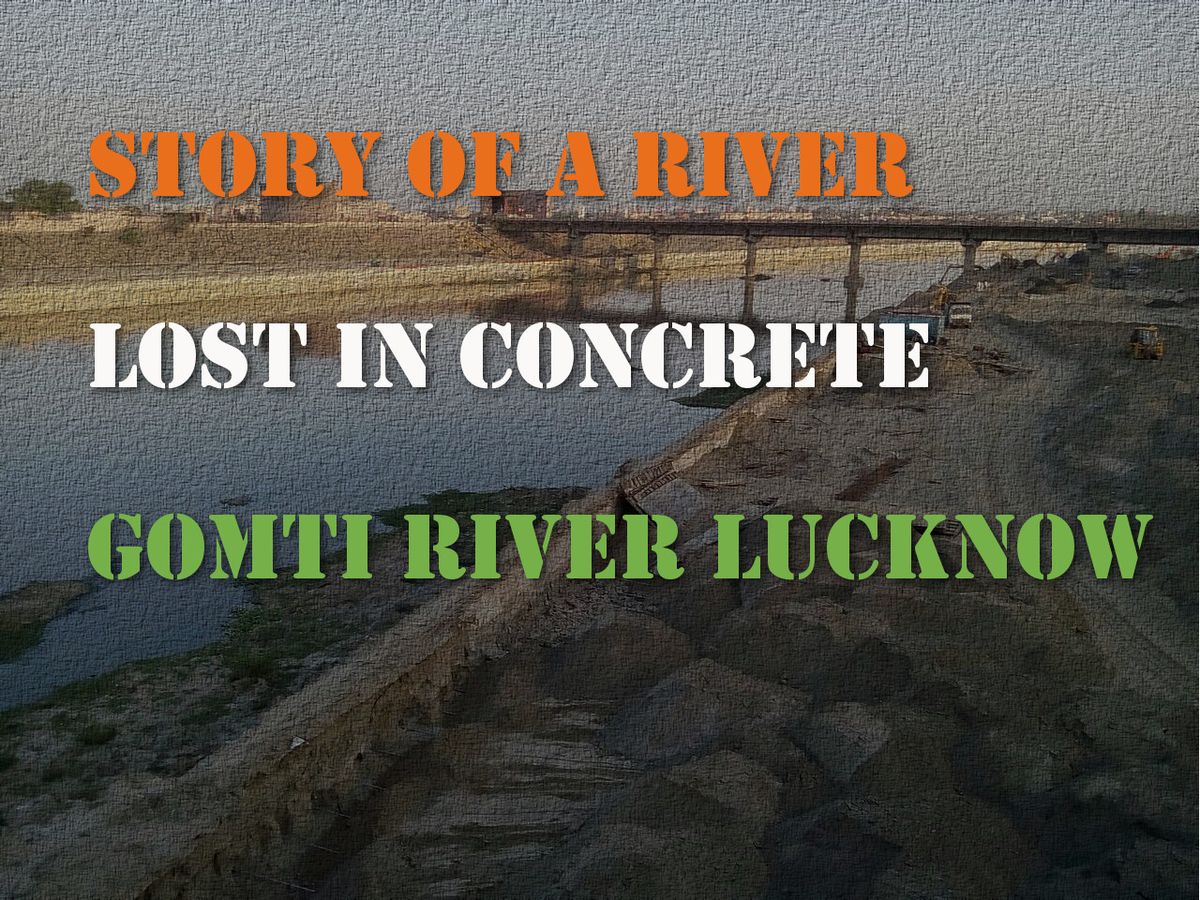 It has braved the fury of the Gomti for over five decades but now faces threat to its very existence from the ongoing development work on the river's banks. The city's most beautiful and oldest bridge – the Hardinge's Bridge -- connecting the Lucknow-Sitapur highway, and the Railway Bridge in its vicinity, are unsafe and may not survive the impact if the river's width is tampered with.

The observations, which experts say are alarming and could have far-reaching consequences for Old City in case of floods, have been made in a hydrological study for Gomti riverfront development done by Indian Institute of Technology (IIT), Roorkee.

The 71-page report by professor Z Ahmed of the civil engineering department, was submitted on May 25, 2013 to Lucknow Development Authority (LDA) when the latter was toying with the idea of emulating the Sabarmati model for the city's lifeline.

"We had drafted a plan but it was struck down by chief minister Akhilesh Yadav who said only soft landscaping and no construction work would be allowed near the river," recalls an officer requesting anonymity.

More than a year down the line, the idea was picked up by the irrigation department, whose officials, obviously, do not see any real or perceived threat to the river from their ongoing ambitious beautification and development work. Washing its hands off the controversy, the LDA says it has forwarded the IIT, Roorkee report to the irrigation department, whose officials do not wish to comment on it.

But a former senior engineer of the irrigation department minces no words on the issue. "I fully agree with the report's findings that there should be no tinkering with the river's width and course," says retired superintending engineer, Mahabir Prasad, who has worked extensively on projects related to the river .

"It's too steep a price to pay when you realize the river will not gain much by way of its revitalization in terms of water-recharging or untreated sewage that flows into it. At least, I am yet to come across any concrete action on ground to that effect," he said.

"And don't forget, we have also not assessed the environmental impact the project is going to have," said another officer requesting anonymity. The IIT, Roorkee had studied the possible impact the river front development plan would have on six structures under the changed hydraulic conditions across the Gomti river. This included Gomti barrage, Nishatganj bridge, Hanuman bridge, Daliganj bridge, Railway bridge and Harding bridge. The study found Gomti Barrage, Nishatganj and Daliganj bridges safe. The impact of high flow of water (scour in technical jargon) on Hanuman Setu bridge could not be done because of lack of data.

Based on empirical evidences and experiences in recent past we are looking at a water catastrophe in India. The country faces drought or deluge, millions moving out of agriculture and then into urban systems without any transition or training. This will not only give to loss of life and land but can be a reason of major unrest in India.

At this point of time we are aiming to build a strong representation to protect water and natural systems at the local level. We want policy interventions and strong implementation at states level to keep natural resources untouched and free to take their own form for generations to come.




If you are someone who knows about local water systems

 in your community and want to actually work on making them better, send the details on 

coordinators@ballotboxindia.com




If you know someone who can make a difference

, make an introduction with this effort, you can also write to 

coordinators@ballotboxindia.com

, or fill "Contact a coordinator" form by clicking the buttons on this page.




If you have a few hours to work in your community for common good

, let us know and join as a coordinator.

Would my efforts be funded? Yes if you have some time, skill and aptitude to make a difference, ballotboxindia is the right platform. Get in touch with 

coordinators@ballotboxindia.com

 with your details.




coordinators@ballotboxindia.com
Show
Edit
Publish
Un-Publish
Alt Title
User Tip: Click for a full screen editor, To insert an image.
Connect & Join.
With more and more connecting, the research starts attracting best of the coordinators and experts.
Build a Team
Coordinators build a team with experts to pick up the execution. Start building a plan.
Fix the issue.
The team works transparently and systematically fixing the issue, building the leaders of tomorrow.
जुड़ें और फॉलो करें
ज्यादा से ज्यादा जुड़े लोग, प्रतिभाशाली समन्वयकों एवं विशेषज्ञों को आकर्षित करेंगे , इस मुद्दे को एक पकड़ मिलेगी और तेज़ी से आगे बढ़ने में मदद ।
संगठित हों
हमारे समन्वयक अपने साथ विशेषज्ञों को ले कर एक कार्य समूह का गठन करेंगे, और एक योज़नाबद्ध तरीके से काम करना सुरु करेंगे
समाधान पायें
कार्य समूह पारदर्शिता एवं कुशलता के साथ समाधान की ओर क़दम बढ़ाएगा, साथ में ही समाज में से ही कुछ भविष्य के अधिनायकों को उभरने में सहायता करेगा।
How can you make a difference?
Do you
care

about this

issue

? Do You think a

concrete action

should be taken?Then

Follow

and

Support

this Action Group.Following will not only keep you

updated

on the latest, help voicing your

opinions,

and

inspire

our

Coordinators & Experts.

But will get you

priority

on our

study tours, events, seminars, panels, courses

and a lot more on the subject and beyond.
आप कैसे एक बेहतर समाज के निर्माण में अपना योगदान दे सकते हैं ?
क्या आप इस या इसी जैसे दूसरे
मुद्दे

से जुड़े हुए हैं, या प्रभावित हैं?

क्या

आपको लगता है

इसपर कुछ

कारगर कदम उठाने चाहिए ?तो नीचे

फॉलो

का बटन दबा कर

समर्थन

व्यक्त करें।इससे हम आपको समय पर

अपडेट

कर पाएंगे, और आपके

विचार

जान पाएंगे।

ज्यादा से ज्यादा

लोगों द्वारा फॉलो होने पर

इस मुद्दे पर कार्यरत विशेषज्ञों एवं समन्वयकों का ना सिर्फ़ मनोबल बढ़ेगा,

बल्कि हम आपको, अपने समय समय पर होने वाले शोध यात्राएं, सर्वे, सेमिनार्स, कार्यक्रम, तथा विषय एक्सपर्ट्स कोर्स इत्यादि में सम्मिलित कर पाएंगे।
Communities and Nations where citizens spend time exploring and nurturing their culture, processes, civil liberties and responsibilities. Have a well-researched voice on issues of systemic importance, are the one which flourish to become beacon of light for the world.
समाज एवं राष्ट्र, जहाँ लोग कुछ समय अपनी संस्कृति, सभ्यता, अधिकारों और जिम्मेदारियों को समझने एवं सँवारने में लगाते हैं। एक सोची समझी, जानी बूझी आवाज़ और समझ रखते हैं। वही देश संसार में विशिष्टता और प्रभुत्व स्थापित कर पाते हैं।