City devoid of adequate facilities of drainage and sewerage is being adorned with concrete walls 
Open Drains are open shops of fatal health problems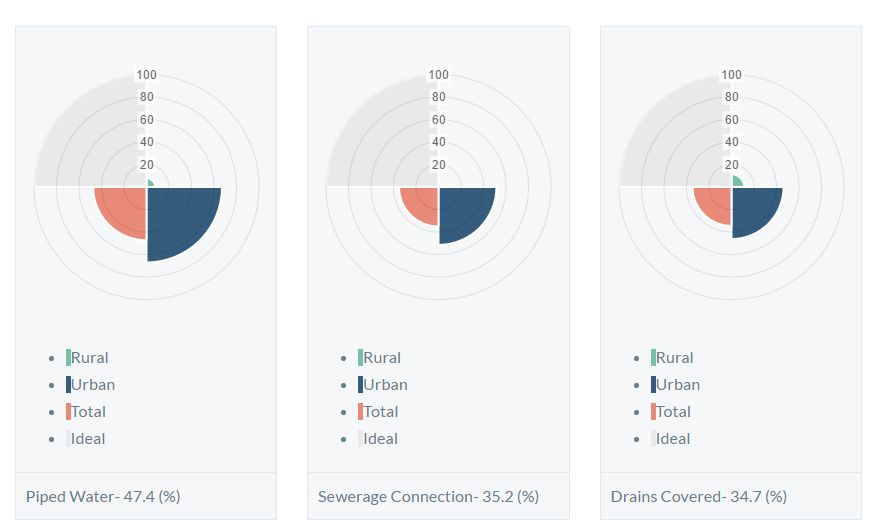 According to a study sewerage systems typically reduce diarrhea incidence by about 30% or perhaps as much as 60% when starting sanitation conditions are very poor. Another study also showed that urban sanitation can have an impact on diarrhea disease, even without measures to promote hygiene behavior. In this regard, the presence of efficient drainage and sewerage system is a major factor in the prevention of spread of waterborne diseases in major cities.
Treatment of wastewater is one of the important steps to prevent contamination of urban underground water. Because of unpredictable growth and regional shortage of water, urban areas may be monitored with semi-centralized supply and treatment system of wastewater. The change from centralized to semi-centralized supply and treatment systems will minimize the grave discrepancy between the rapid urban growth and the provision of supply and treatment infrastructure.
City with only 35.2% sewerage connections and 34.7 covered drains certainly needs heed. 


:Team-BallotBoxIndia
Source: BBI and Reasearch work 'Drainage and sewerage system in urban India: Need for action'- S. Ganesh Kumar and Nitin Joseph