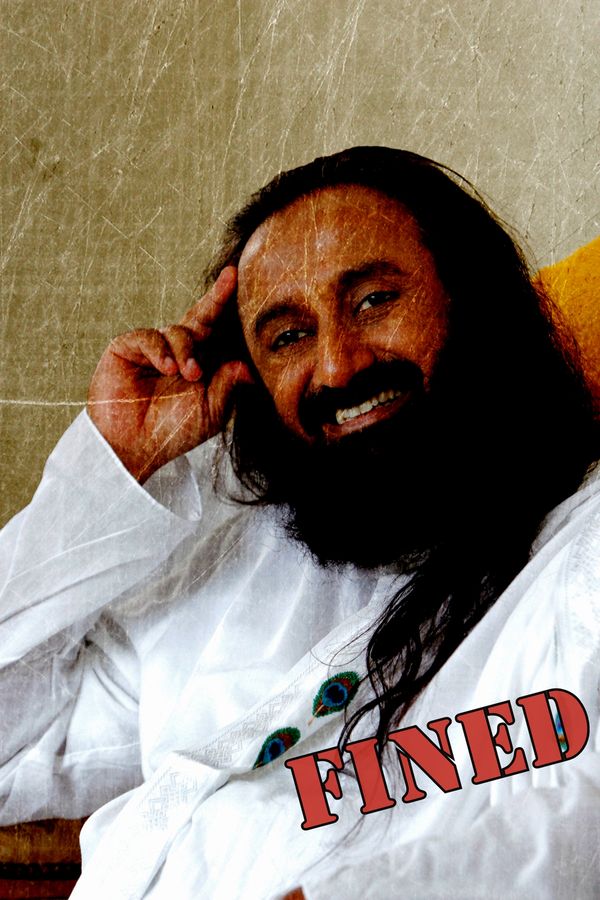 Noting that construction work for the Art of Living (AoL) Foundation's three-day cultural festival has "drastically tampered" the Yamuna river's flood plains, the National Green Tribunal (NGT) on Wednesday slapped a fine of Rs 5 crore on the foundation while allowing it to go ahead with the event. "For the damage caused to the environment, ecology, biodiversity and aquatic life of the river, the (Art of Living) Foundation should be held liable for its restoration in all respects.
 In that regard and in exercise of our powers under Sections 15 and 17 of the NGT Act, 2010, we impose an Environmental Compensation, initially of `5 crores," notes the NGT order delivered on Wednesday. A more detailed order is expected subsequently and it is most likely to increase the costs for the AOL Foundation after costs of building a biodiversity park, among other initiatives for restoration of the flood plains, are factored in.
Order specifies that the foundation will have to pay this money prior to the event. The order also makes it clear that this is an initial sum, which will be "adjusted towards the final compensation determined to be paid by the Foundation for restoration work." 
A committee has been asked to submit a report within four weeks to suggest steps for "restoration, restitution and rejuvenation of the flood plains to its original status". The entire flood plains area will have to be developed as a biodiversity park after money is paid by the foundation and Delhi Development Authority (DDA). 
Dismissing a plea to pass orders for prohibiting the event from being held, the tribunal cited delay in approaching the court and "fait accompli" as reasons for permitting the foundation to conduct the event despite evidence of massive ecological damage to flood plains during construction work. In the line of the court's fire came both the Centre's and Kejriwal government's different departments for unsatisfactory role. While the DPCC was asked to pay up Rs 1 lakh for failure in exercising due diligence, the DDA has been asked to pay`5 lakh for "its defaults and non-performance of its statutory functions". 
This can be a big game changer for all the massive river front development projects, which are irreversibly altering ecological balance around rivers and flood plains.