We got the response from IIT Roorkee and there is no report submitted to the agency.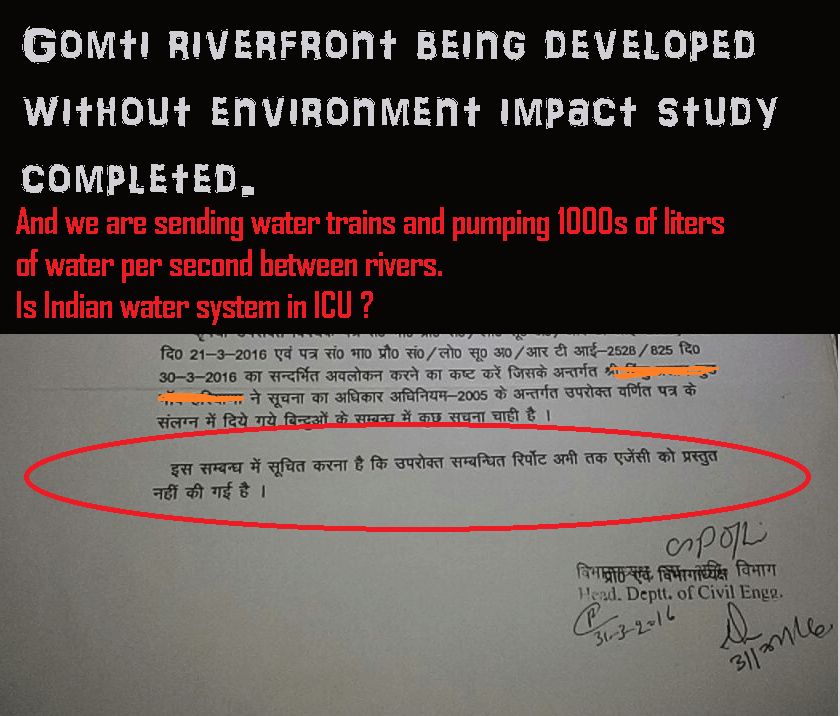 This is sad, the riverfront is being developed on war footing without any environment impact study completed and debated. 
And we send water trains to far furlong places, pump Narmada River's water into Shipra (A river pretty much dead) at 5000 Liters a second for Kumbh mela and send 50 Km away injecting purifying ozone(Source the economist). Is this all adding to GDP?