2 Months with no response on request for DPR on Gomti Riverfront Development, after the post reached Lucknow Development Authority (LDA) - For public records.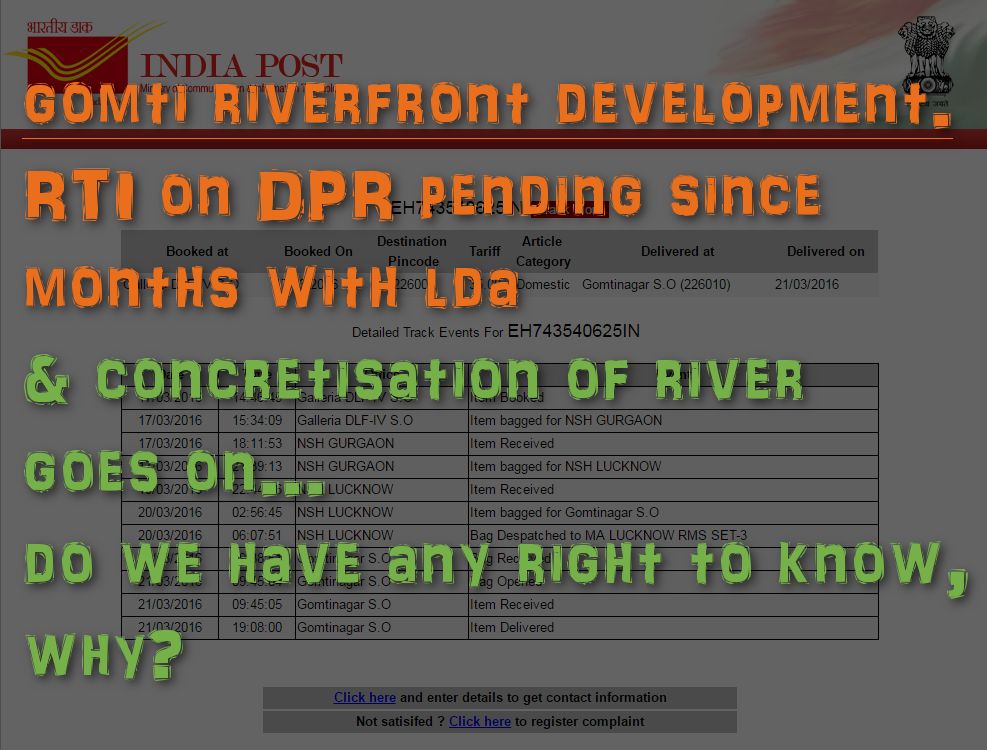 And no one picks up phone in Lucknow. Just want to know the scientific counter argument from the agencies building the mega project (Gomti River Front) in Lucknow. IIT Roorkee responded that there is no report submitted on environment impact assessment and management for the project, which doesn't give a good sign.




The river was first jacketed in 1960s with a bund which started suffocating the river. Starting 1972 the river reacted and started to recede with its current state of only 1/3 water flowing now. 
What will happen once we build another set of walls further inland the riverbed say in next 5 years. Remember its not a puny river, it stands at 972 km and a major part of Ganga basin.
All I want to know is - what kind of deliberations took place while conceptualizing this project, hope its not just cemented jogging tracks on brochures... sic.