But can we say the same about the quality of the roads?
After looking at disparity on road designs and maintenance we started a research around.
Does India follow a set guideline when building roads? Or its on whims or fancy of local authorities?
The research-
1. Middle of the road should be elevated and at a slope towards the shoulder.
2. Shoulders or pavements should be at an angle to the roadside drains.
3. Finally, the slope at the end of road/pavement should slope to grassed swale draining to a catchment area. So water filtered off all impurities, oil etc goes to replete water bodies and underground water table.
In India, though the design is on papers, we never see its followed and citizen are not really aware of the design they should ask for.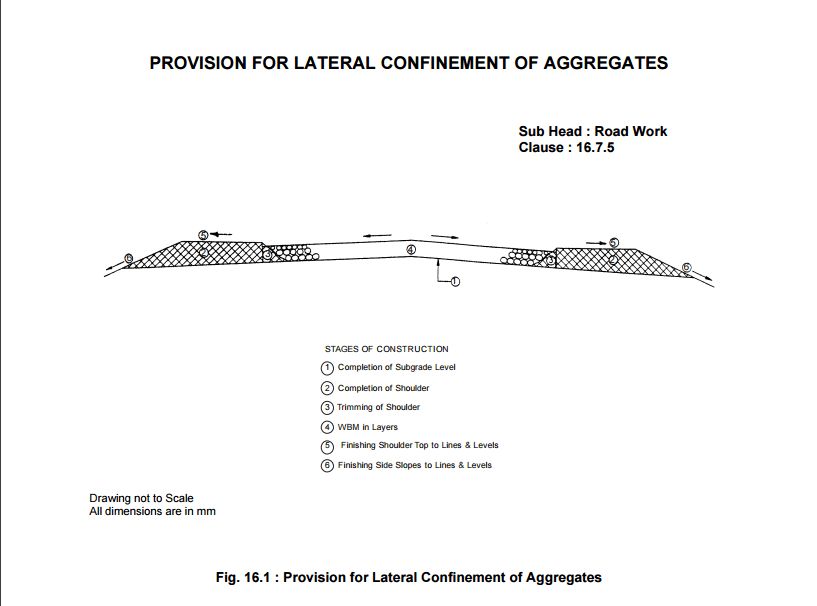 One live example from western countries where such designs are implemented, consistently.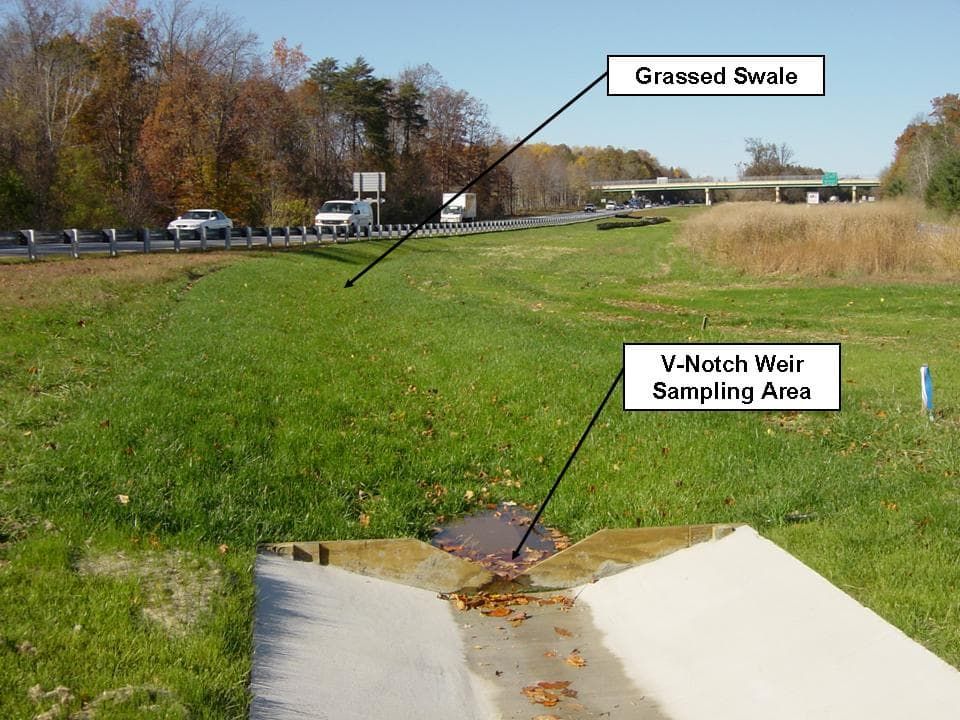 Below is one usual Indian road, someone found some space and throws tar and gravels over dirt. Not sure what kind of design quality checks done.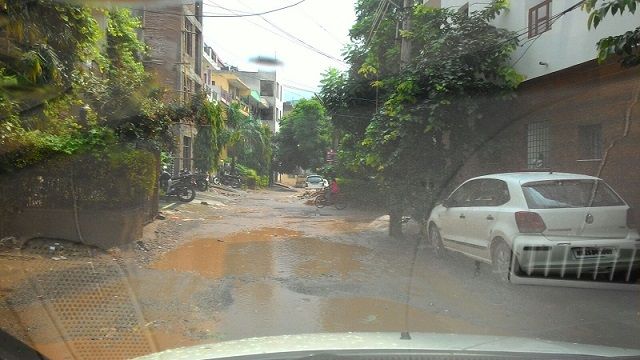 These poorly designed roads
-break every now and then due to water logging, and sometimes just usage.
-It not only never lets water tables replete, also starts a cycle of wastage of tax payer money.
-These kind of noncompliance are disastrous for everyone, not just inconvenient, but major sustainability hazards over the long run due to traffic jams, breaking vehicles, no pedestrian space etc the list is huge.
But what about consistency, is it the same everywhere?
The answer is - No.
Based on our research, there are a few well-designed roads in India, e.g. Lutyen's Delhi, and as per one of the RTIs, there is no difference between Lutyen's Delhi road and normal roads at least as per government records.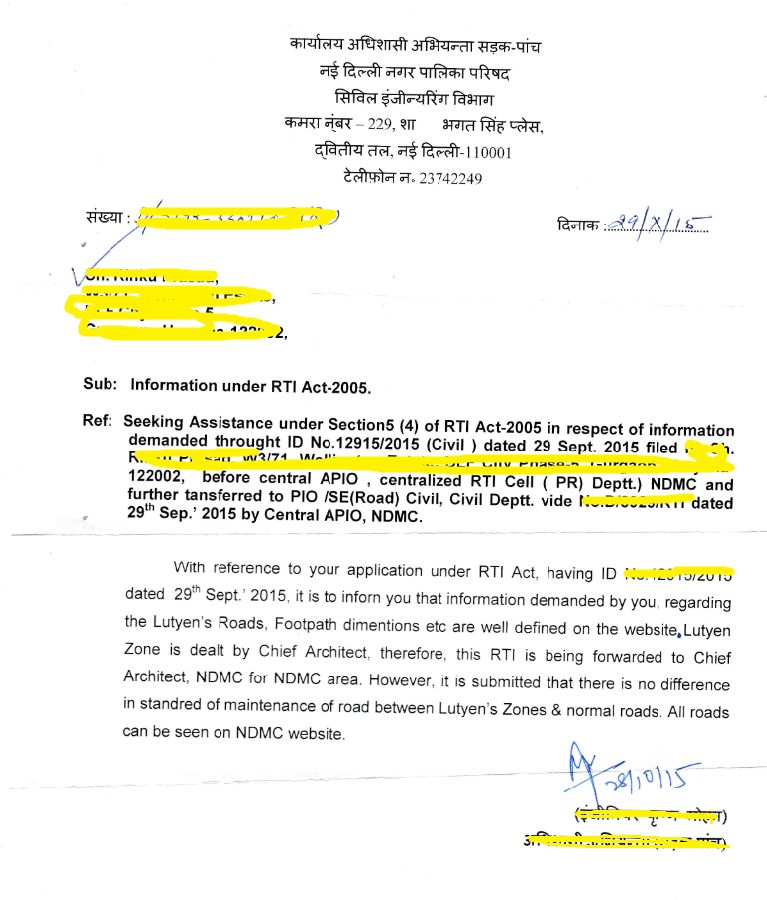 So what is wrong?
Why are all roads in India not built and designed like Lutyen's Delhi or Chanakyapuri?
And why maintenance is visible on these high profile roads but not on our neighborhood roads.
Our Aim -
Engage local coordinators on roads design and maintenance effort to find out on.
- If the roads in that area are compliant with the designs proposed by Indian roads congress.
- If the maintenance schedule and designs are available for public scrutiny.
- Be the bridge between local authorities and citizens by adopting a set of roads for independent civil society reviews.
- Make sure public works is done without leaving a trace afterward and of quality.
- Make sure design is perfectly done to preserve road and rainwater.
- Know the maintenance schedule for that part of the road.
Who can be a coordinator -
 Anyone with a zeal to improve communities using a nonconfrontational approach, ready to collaborate with multiple entities and is systematic and patient. A working professional, An activist, A politician, researcher, a housewife, a student. All he/she needs is an inclination for scientific ways, curious, respect and honor, and of course a few hours a week.
I can't add value for this particular effort but been active for common good or want to work for better communities?
Send in your details to innovators@ballotboxindia.com and we will get back to you as soon as possible.