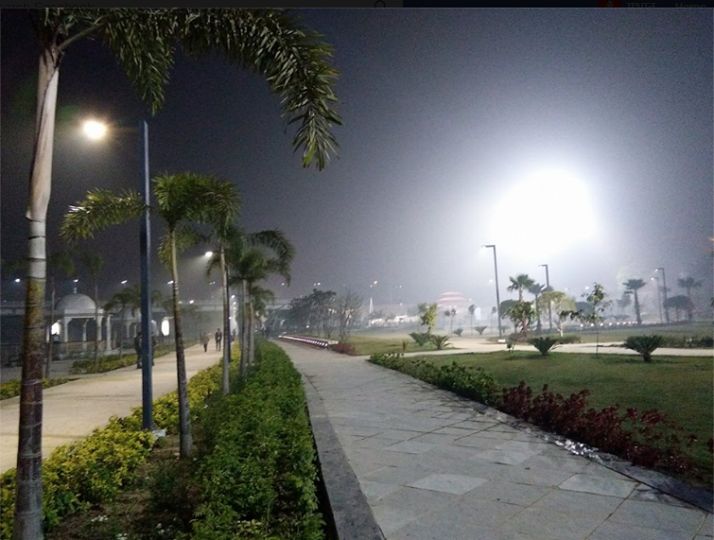 With the reigns of Uttar Pradesh in the hands of new chief minister, Mr Yogi Adityanath,  the probe of Gomti riverfront project is catching attention and pace.  To investigate the irregularities in the project, the government has inducted river scientist and retired IIT BHU professor kant chaudhary  as one of the experts in the probe panel and other expert is A K Garg from IIM Lucknow.
Adityanath's government has set up a judicial committee headed by a retired high court judge, justice Alok Kumar Singh to probe into the matter. The government has also included two experts Kant chaudhary and A K Garg from IIT BHU and IIM Lucknow respectively to work with the committee and probe into the irregularities of the Gomti riverfront project in the time Samajwadi Government. They will assist the justice Alok kumar Singh in investigating the time and cost in the dream project of Akhilesh Yadav. The main allegation on the project is that despite the spendings of Rs 1500 crores the project is only 60% completed and running late with the stipulated time. And, furthermore Rs 1500 crores were requested for the completion of the project.
Speaking to a local newspaper about his approach towards the call he explained that things will only be clear when he will visit the riverfront and see all the aspects of the project but he added that it is a scientific fact that the river plane and its dynamics and morphology should not be disturbed.
He continued and said that i have not seen the riverfront but have heard that a wall has been constructed in the flood. It is clear that no construction can happen in the river plane as it would change the character of the river.
The concept of river as living system was provided by sages in the Vedas, Puranas and other Indian epics. This needs to be applied in the field of science and technology, said Choudhary. Under the living concept, it is found that the constituents, organs, energies and working potentials of river systems are inter-related as they are in our body. Following this line, causes and remedies of the various problems could be achieved in an easy, sustainable and cost effective manner.
Image source: social media