LUCKNOW (UTTAR PRADESH) WATER BODIES DECLINING UNDER CONSTANT THREAT OF ENCROACHMENT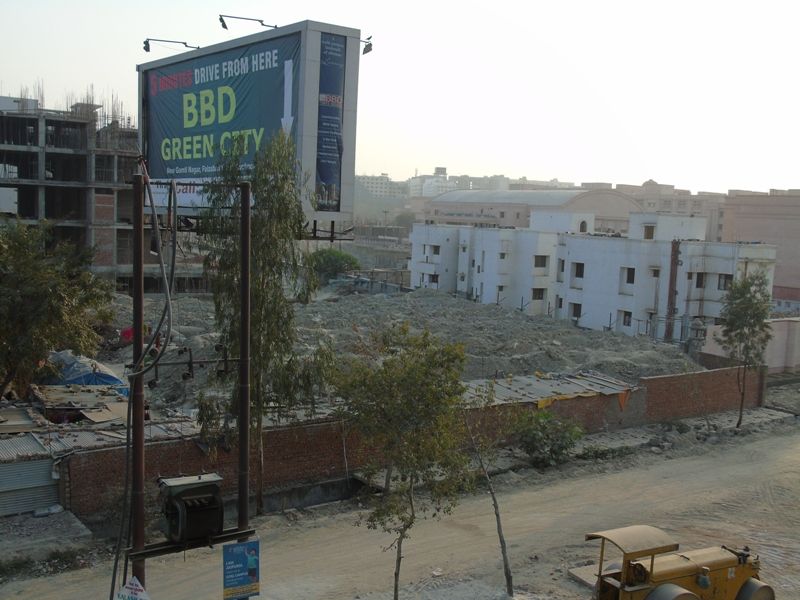 Image source: AshokShankaram,social Activist 'Janadhikaar'


The devastating floods in Srinagar and Chennai may have served as a wake-up call for many city administrations, but Lucknow doesn't seem to be listening. With encroachment caused by rapid urbanization, the city has already lost 46 per cent of its water bodies. Most of them are also polluted with waste and sewage.

The government and the Supreme Court have made various interventions to stop instances of land grabbing and construction over water bodies. In 2006, the Supreme Court had said that the protection of natural lakes and ponds honors the most basic fundamental right—the right to life—which is guaranteed under Article 21 of the Constitution.
But Lucknow's official records reveal a grim picture. According to a survey conducted by Lucknow Municipal Corporation (LMC), there were around 964 ponds in the city in 1952. The number declined to 494 in 2006. Land records of Lucknow Nagar Nigam state the city has 964 tanks and ponds, a majority of which are unidentifiable due to reclamation.
Ashok Shankaram, an environment activist from the city, filed a petition against the encroachment of 37 water bodies in Allahabad High Court in 2014. The court sought answers from Lucknow Development Authority (LDA) and Lucknow Nagar Nigam, but received only an elementary reply. The reply, given in 2015, did not contain any information about concrete steps taken against the land grabbing.
In 2014, the High Court said that it is the statutory duty of the LDA and the municipal corporation to maintain all lakes and ponds by removing encroachments and taking action against the encroachers. The order was given in response to a plea filed by Moti Lal Yadav, an advocate who demanded the removal of encroachments from lakes and ponds. Yadav says the situation is getting worse by the day with about 300 water bodies around Lucknow currently undergoing plotting for construction.
Ponds and pools, which act as a sponge and thermo-regulators, help the accumulation of rainwater and enhance the groundwater level in the area. But water bodies in Lucknow's core urban area have become largely extinct. This has made it vulnerable to severe flooding in the future. The state capital has already reported four major flood events in the past decade.
What are we looking for:
Encroachments in India have become a frequent scenario. Private builders are sold the lands of ponds,lakes,rivulets and other water bodies and are later developed into construction sites. Unfair trade of unsalable land and negligence towards environmental norms have lead to the ecological disturbance. The water table is going down. Now with the bodies like High Court who serve justice are alleged of encroaching ponds. To whom should people lay their faith upon? 
At this point we are researching on the on going case and trying to gather available information through different mediums. We are contacting concerned nodal agencies for the details on the acquired HC land and also citing relevant cases of pond encroachments and their outcomes.  
If you know something about the ongoing case :
If you know anything about the case and as a responsible citizen of the country want to contribute with the information,kindly contact us at: coordinators@ballotboxindia.com 
If you know someone who can contribute:
If you know someone who is either an expert on water body encroachment cases or knows anything on the ongoing case or can contribute in some form, Kindly inform and ask them to contact us at : coordinators@ballotboxindia.com   or fill "Contact a coordinator" form by clicking the buttons on this page.
If you want to work for us and contribute in your community:

Would my efforts be funded? Yes, If you have time, skill, aptitude and expertise in some field, ballotboxindia.com is the right platform. Your work will be funded. To join contact: coordinators@ballotboxindia.com 
 Your efforts and contributions can bring a change.