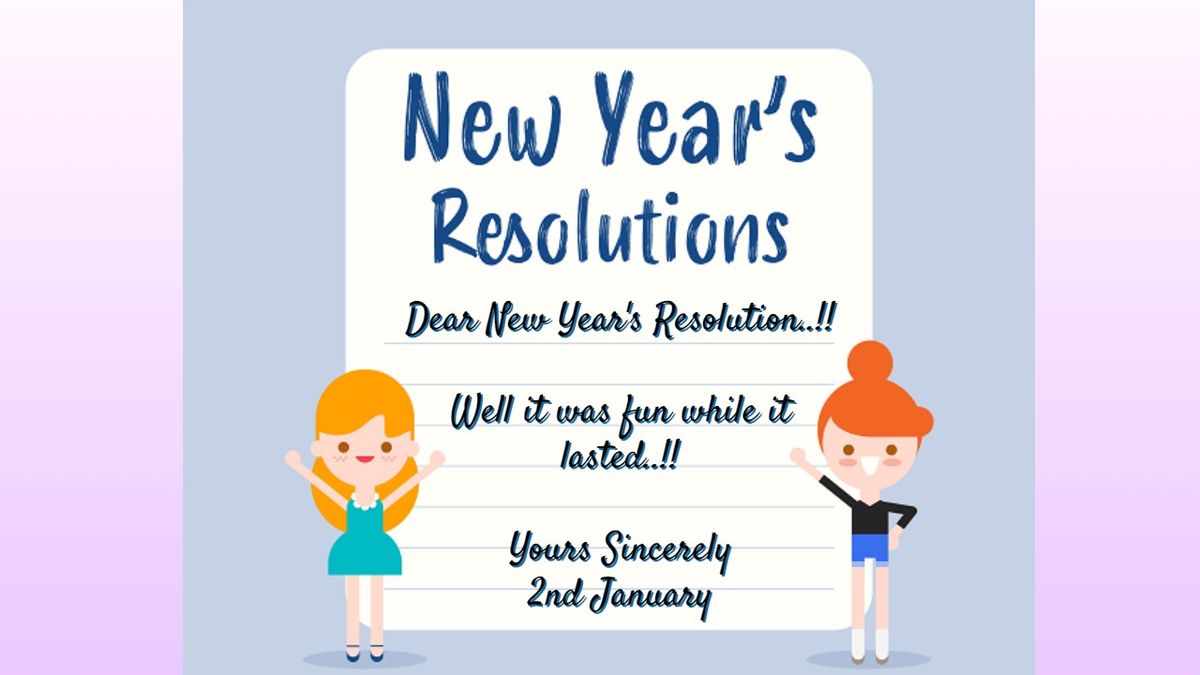 I think a new year is the only time when one truly reflects. What the hell if the reflection is an end in itself rather than being a means to something better? The realization that it has been another year which failed to make you any better is truly blissful. At least your basket of resolutions to choose from has remained as bountiful as it was years ago. Imagine every January beginning when you made a handful of people believe you are normal before blindsiding them with your actual personality. Wasn't it fun?
New Year Resolutions come in every shape and sizes and if acted upon, even briefly, can achieve great outcomes. But one must eye for what is within reach. Won't it be useless for the sheep to pass resolutions in favor of vegetarianism, while the wolf pledges for more protein? To ease your burden, I have tried to dwell upon a few major categories of resolutions takers and the kind of resolutions they take.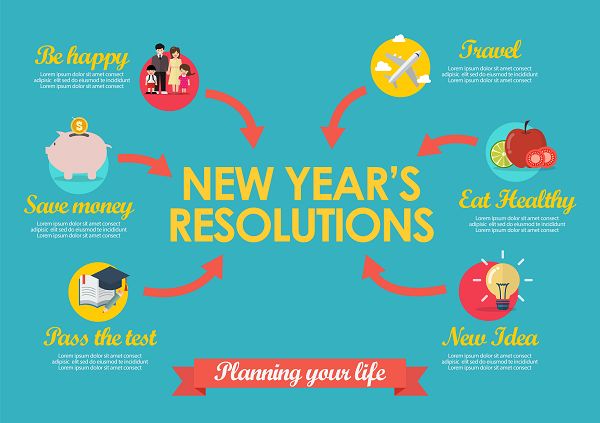 Intelligent Resolutions:
Smart people take intelligent resolutions as they are more equal than others. For example, you may choose to become like laughing buddha and in the least try to end up with the same BMI as him. Say you aim to learn the difference between being bored and being hungry. Another example could be to have an eye on fitness...you could easily achieve it by following fitness models on Instagram.
Incremental Resolutions:
These resolutions help you take confident strides towards a bigger goal. For example, changing your status from forever alone to slightly desperate could work wonders for FOSLA (Frustrated One Sided Lovers Association) members. Or if you decide to become as fat as you were the very first time that you ever thought you were fat is a welcome goal. For Millenials, it could start with an honest attempt to meet people in person. 
Contradictory Resolutions:
These resolutions have an oxymoronic flavor such as "My new year resolution is to be more assertive if that is OK with you guys?" Or when you get to hear your friend saying that "It was my New Years resolution to lose 15 kgs...Still have 35 to go."
In case you still feel that you don't know what resolutions to take on the new year...my simple advice would work wonders for you. Take a clean sheet of paper on 1st January and write down everything you did on Dec 31 leaving a margin of an inch on the left side. Then take a red marker and add a word stop in the capital before every point.
And remember that even if you break them...learn from our history. History teaches us that Babylonians made promises to their gods at the start of each year that they would return borrowed objects and pay their debts. The Romans began each year by making promises to the god Janus, for whom the month of January is named. In the medieval era, the knights took the "peacock vow" at the end of the Christmas season each year to re-affirm their commitment to chivalry. And if you read it more deeply...you would know why it doesn't matter even if you did not keep yours.
Happy New Year!