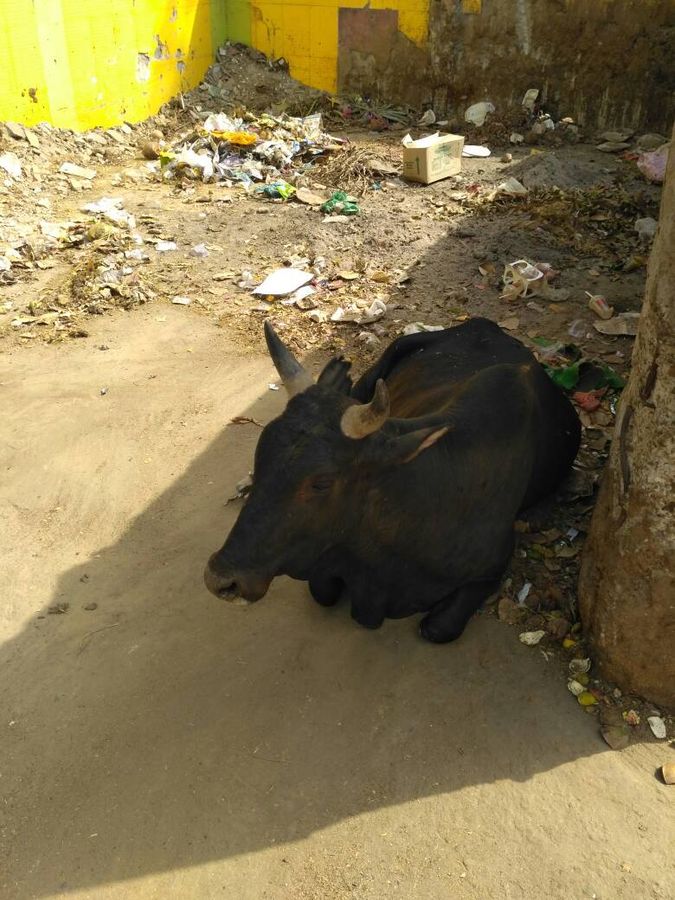 City schools are struggling with the heaped garbage near in the vicinity. With several students frequently falling sick and suffering with non-receding fever, are doubtful of dengue. After two spring dale students died of high fever, doubtful for dengue, the city newspaper decided to check nearby areas of schools and found stinking piled garbage in abundance.
The condition of areas looked vicious and it brought out the negligence of Lucknow Municipality Corporation(LMC) towards keeping city clean. With increasing dengue death toll, the LMC doesn't seems perturbed. School principals told that they have lodged frequent complaints with LMC and district administration but action has been taken till date.  We school administrations said that their complaints to LMC and Mayor have gone unheard and they have been spraying anti-larva at their own expense.  
Students and teachers are frequently seen vomiting while passing by the garbage dump.  With open dumping of garbage, drains choke resulting overflow. Garbage dumps invite scavenging pigs, dogs and other stray animals.
On saturday, 10 more cases of dengue were reported taking the number of affected persons to 356 in the district. The chief Medical officer has speculated that in the given weather conditions dengue season will be at peak till diwali. The health department released the preventive measures from dengue and has advised to not panic and deal with the suspected situation calmly.
We again come to the point that why the govt doesn't gets alerted before the start of season that may cause epidemic outbreak?  Why does the city municipal corporation acts reckless in maintaining the city's hygiene? Why city doesn't has dumping grounds and why dumping is still done in primitive style with dumping the waste on the roadside? Why segregation ain't done before dumping waste? Even the garbage lifting truck carry open and overloaded waste that litters on road on the way to ground. 
When will the government understand that there are several other things more important to do than the Pseudo beautification of rivers?