oting percentage good Pre-Voting information not so
While doing the survey among the rural area it has been observed that the voting percentage is very good in that sector and almost 90% people prefer voting. But it is like that they miss few elections, for example, most of the people found to miss the duty for central elections.
Regarding their opinion about the introduction of a candidate contesting every time it is mixed, the younger generation knows the number of candidates and their political parties but the senior citizens don't mind to know about it. When it comes to the knowledge about the candidates educational, family or professional information very few people know about it and most of the people just know the candidate due to the political party he belongs to. Nearly more than half of the surveyed people decide their candidate randomly based on the information they get from local discussions and based on the party personal campaign by some internal candidate. Almost all of them think campaigning during elections is very costly and a huge amount of money wasted in the election campaigns. They are supportive if anyone wants to bring a change in the entire process of campaigns.
Candidate Selection and Rallies
It has been observed that most of the people think that political parties decide the candidacy mostly according to his financial background and in very few cases it is decided by merits of the performance. Many people think that rallies, loudspeakers, and hoardings do play some role in providing information about the candidate but it is less informative and more entertainment or chaos creating.
The opinion about the speeches and huge rallies as part of the campaign is very divided but it can be concluded that while voting most of the voters don't consider the campaign much instead they do it according to the decisions taken by village or the community.
About attending the campaign shows and rallies there is a mixed response but very few people go for it to get information and few go for time pass and in certain cases, they get paid for attending the events.
Public defeated apathy and a glimmer of hope.
While asking all this queries it is also observed that many of the people are least bothered about its aim and impact if it gets implicated. For example, if we take the case of Mr. Rnagarao from the just announced new taluk of Karnataka in Bidar district Kamalnagar. He was a part-time politician some year back and he is so reluctant on his point that no such surveys or activists can bring any changes to political parties and he finally turned his face from me on this issue.
According to him, it's just money and muscle powers what nowadays working in politics. But at the same time, Mr. Swamy at the same place believes that the youth is changing and have capabilities of bringing some reforms. When I tried to explain him all the details about Jan Mela his approach was good, for him also it's hard to believe that the entire process of the political campaign could be reformed as Janmela but he was supportive and ready to convince people about its agenda.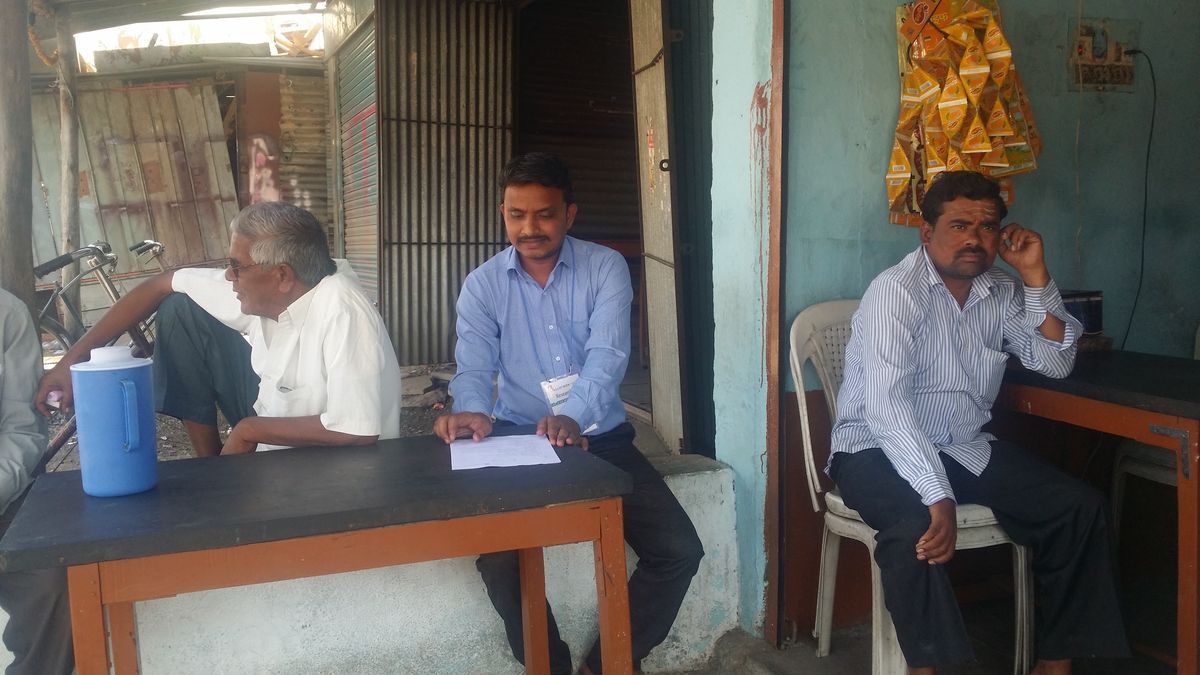 On Sundays in India saloon shops are nothing less than any news channel prime time debate shows, and the same has been observed on last Sunday at Tirupati A1 seva of Kamalnagar where people were debating a lot on recently announced elections results in five states of India. Most of them were arguing that it was one of the party's heavy campaigning and camping of its heavyweights make them win such a huge mandate. There was few youth who talked about the new form of campaigning trough social media too.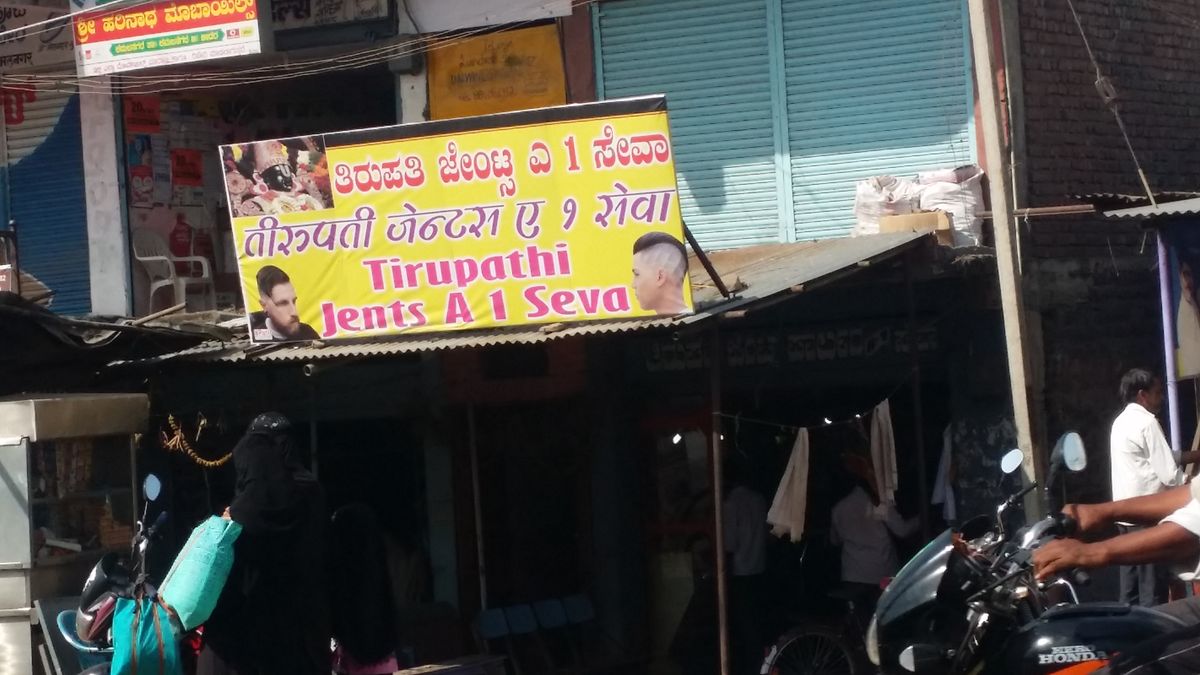 Younger professionals more enthusiastic about Janmela
At the same place I met Mr. Balaji Jadhav a junior lecturer at government junior college, he was very impressed with the idea and was ready to promote it in his capacity and patiently inquired about the whole idea and its outcomes and also about our surveying agency and me. He was keenly ensuring that whether it is a volunteer-based survey for reform or from any political party to gauge the mood of common voters. But when I showed him the personal, as well as BBI identity cards he was very much supportive and ready to make an arrangement of meetings with some local political leaders too in future if needed. He himself has taken few forms to get the opinion of his colleagues and friends. He was very much impressed with type questionnaires in the form and at the point of attending the campaign rallies, he assured me that in rural and taluk places people attend the events only for entertainment, the refreshments after the event and money.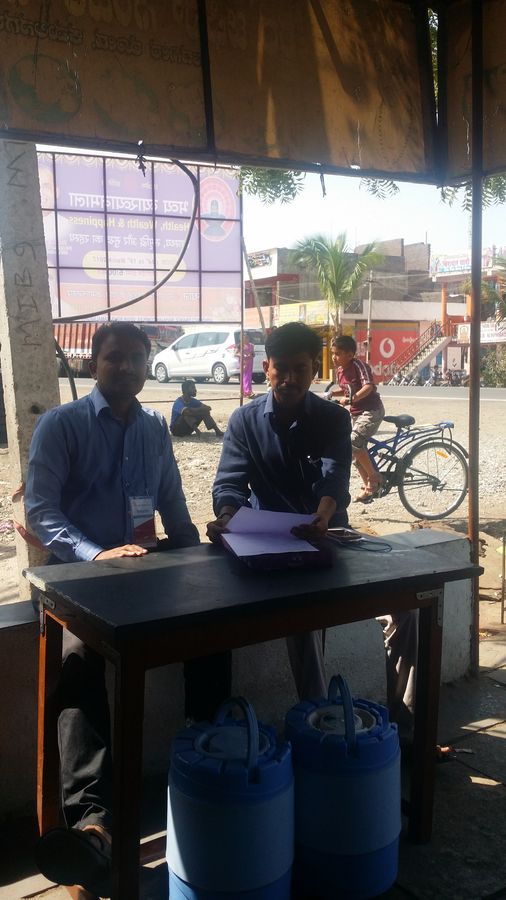 Careful caution from businesses on Janmela.
Then I moved to Someshekhar Trading Company, the owner of the small food grain shop was much talkative but very much curious and don't want to give any personal photograph or don't want to being named, as he believes that his views if get known by local politicians it may create some problems for him, so this is the situation in small towns. Though he was happy to know the concept of Jan Mela and had a positive approach towards it but he explained to me why the political parties are not bothered about the cost of campaign even though however it might get high because the businessmen like him who have to sponsor these highly paid rallies collectively in a group for the party in power at local body that was the reason why he don't want to get identified.  Though they won't pay high amount individually but within the group of association, it makes about 60-70% of campaign expenses.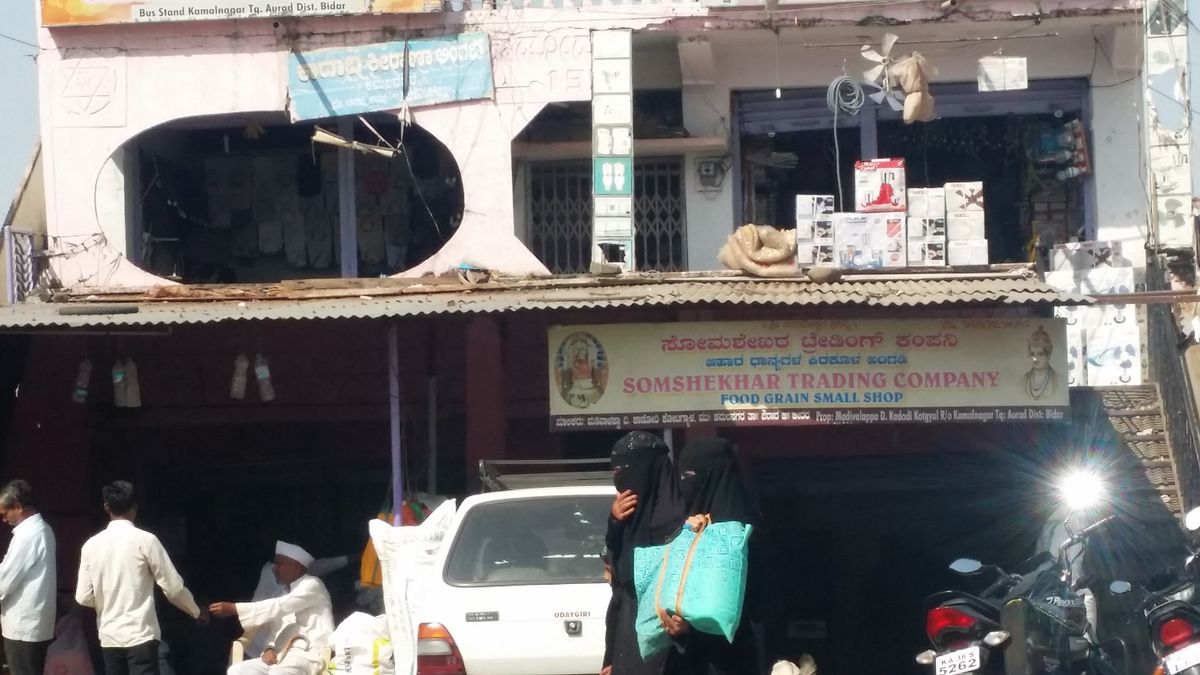 Politicians don't want to risk a reform - Prefer Status-Quo
Then I moved to some small villages around the town and in one of town named Mahadongaon there was a visit of the local Zilla Parishad member to the village. I approached him with Janmela concept and survey form but he was not in a mood giving any response then I have to move randomly in the village though people were not much interesting in giving their response in presence of him but the gram-pachayat member Dnyaneshwar Devakatte said that nowadays it became trend of spending huge amount on campaigning and no political party or politician can afford in cutting it otherwise it may cause their defeat. He was explaining all this on his personal experience. Thus even the citizens are ready for reforms the politicians don't want to take the risk.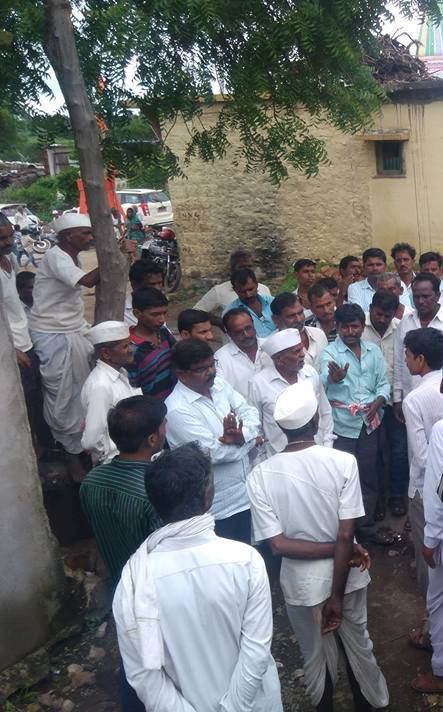 Overall it can be concluded that big rallies and campaign shows do very less amount of work in providing information about the real candidate but the speeches by big leaders sometimes attract the crowd and it may change the mindset of the illiterates but the educated voters take this event as sources of either time pass or they may be associated with party so they attend it.