On behalf of Team NEER, I am excited to share its recent developments with the readers. We are happy to share that we have made significant developments in our goals. These newsletters give an insight in our ground work. I wish a happy reading to all and welcome any suggestions and comments.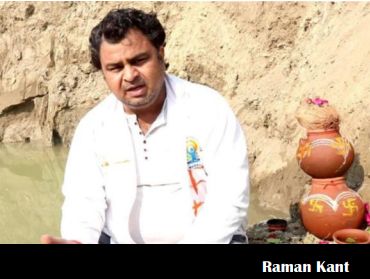 Kali Nadi - Swachta Abhiyan Updates ...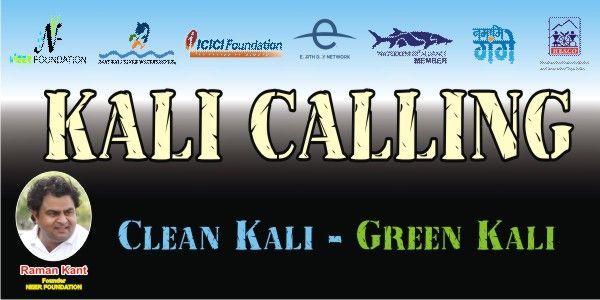 Cleanliness work was started in Antwada village of Muzaffarnagar district, the origin of Kali River East, the main tributary of Ganga. Khatauli SDM Mr. Ajay Kumar Ambaar was also present on the occasion. After this, everyone along with the villagers made SHRAMDAAN to remove the stagnant plants and solid wastes from the river stream.
The work of measuring river land in Antwada village of Muzaffarnagar district has been completed as on 1st October. The work of cleaning the river is also being done at a rapid pace through help of community.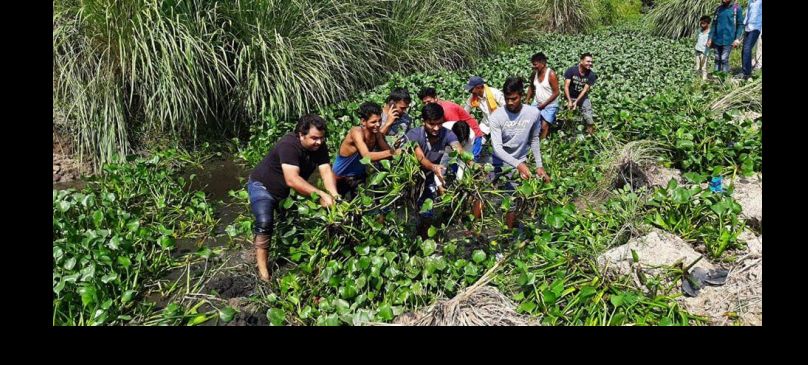 KALI CALLING !! The Kali east River origination at Antwada on where the river revival work is being carried out by NEER along with communities & various departments.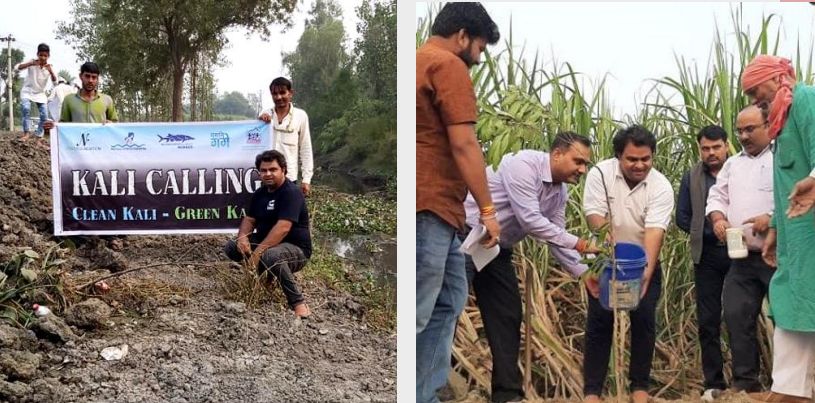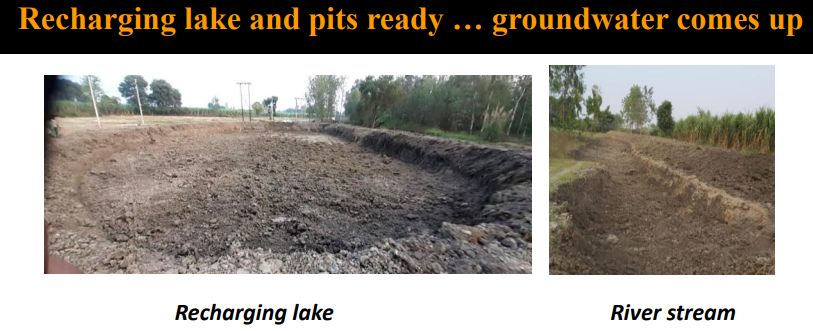 The work of revival of the East Kali River origin is continuing rapidly. Organized a meeting with the villagers in the village. The construction of the lake has been completed in the village of Antwada of Muzaffarnagar district in Uttar Pradesh. It will supply water flow to the river body. It has been made possible by continuous intervention of the East Kali River Waterkeeper.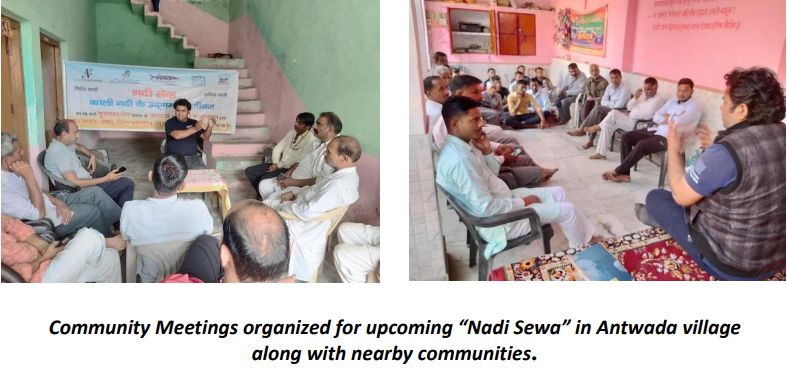 Plantation was conducted at Antwada village on 30th Oct around the recharging lake. About 200 saplings were planted on this day. This noble cause witnessed participation of SDM Khatauli, DFO Suraj and Padmashree Dr. Anil Joshi and village pradhans with community members.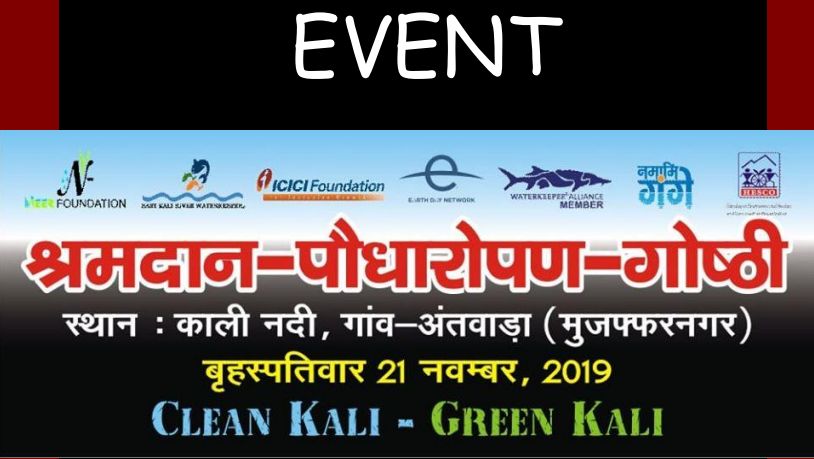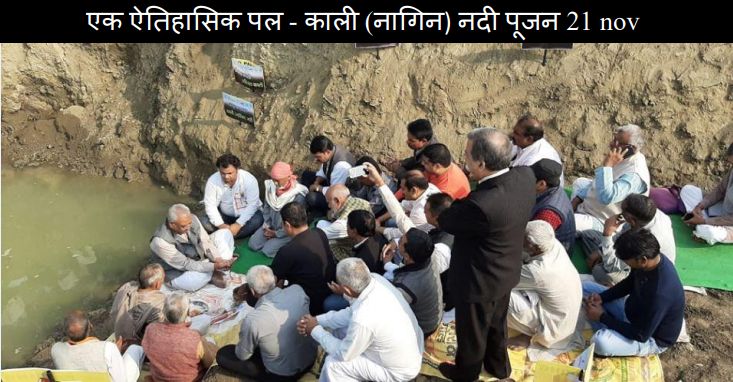 The KALASH (water pitcher) was established after worshiping the water stream originating from the origin of Kali east river. After this, SHRAMDAAN, plantation and seminar were organized.
Among the supporters of the event were Dr. Anil Joshi, Mr. Kanwal Singh Chauhan, Mr. RK Jain, Mr. Mukhiya Gurjar, Mr. Rajeev Saini, Arora, Mr. Rahul Dev, Naveen Pradhan, Shubham Kaushik, Gorav Sharma, Rajeev Tyagi, Mukesh Tyagi, Sidharth Sharma, Yogendra Tyagi, Indrajeet, Mastram Nagar, Ashu Patel, Ajay Sharma and Ramesh Chand Gurjar.
After two months of hard work, water in the Kali River in Antwada village of the district automatically came up on 20th November, adding to our infinite cheer!! Now Kali river will come into existence soon.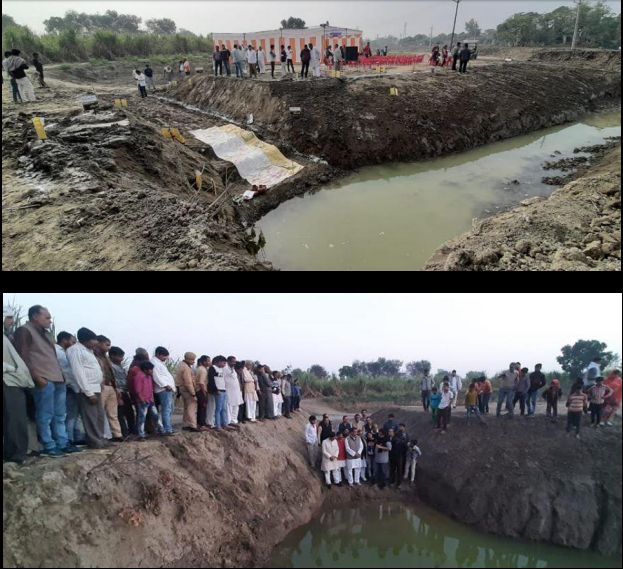 Discussed further strategy with Dr. Sanjeev Baliyan (State Minister, Gol and member of parliament, Muzaffarnagar) Government of India regarding river Kali east (Nagin) on 25th nov. He also visited the Antwada village to witness the ongoing revival work and water stream.


A river discussion was organized in Antwada headed by Dr. Sanjeev Baliyan ji and NEER Foundation. Hundreds of villagers participated in it. Plantation was conducted to mark the occasion as well. Dr. Balyan has included Antwada village in the SANSAD ADARSH GOAN scheme. It will pave the way for early plans of all round development of the village.