RTI Act 2005 - We downgraded Odisha Information Commission because still they don't have a Online RTI facilities for filling applications.
One year back, Our Prime Minister Narendra Modi Addressed the nation on the 10th anniversary of Central Information Commission. In his address they said for good governance we need more openness. It means there is no need of secrecy between citizen and government at this age. They said government official need to focus on three 'T's when they replying RTI applications and that is Transparency, Timeliness and Trouble free approach. It will help to reducing errors in governance.
After one year of PM Address and more then a year of our RTI application we have not seen even a single progress. We got the response of our RTI apllication from Odisha Information Commission they politely rejected our application, need form A. In the response they said that - "The undersigned regrets to express his inability, to furnish the information asked for in your Applications dt. 13/06/15 on account of the following reasons-
1. You have not applied in form 'A' (copy enclosed) as prescribed by, Govt. of odisha under Rure 4(l ) of odisha RTI Rules, 2005.
2. You have not submitted particular in respect of your identity. "
But the fact is there is no specific mention of a mandatory format or an ID proof in the RTI 2013 Guidelines. However, the states tend to formulate some of their own rules related to RTI.  For Odisha, one of such rules is Filling up of form 'A' along with a requirement of an ID proof. Here, the point to be noted is that the Central government CIC doesn't ask for any kind of ID proof during online filing of an RTI.
Odisha Information Commission don't follows any one of the 'T's which was suggested by our Prime Minister.  If Information Commission wants to follow them they must want to provide Online facilities for filling RTI applications. If they don't do so then Narendra Modi's three  T's Transparency, Timeliness and Trouble free approach will no longer be relevant. We downgraded Odisha Information Commission because still they don't have a Online RTI facilities for filling applications.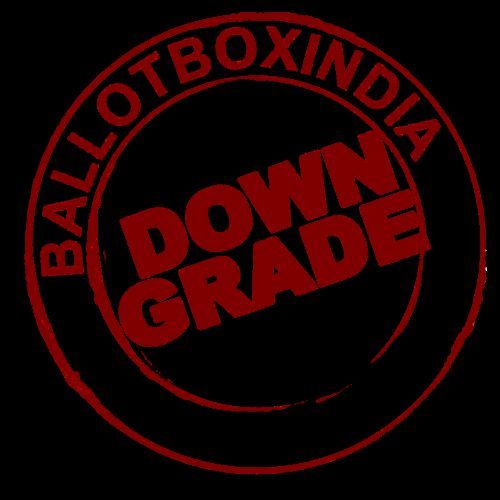 Our Aim and we are looking for?
Is to bring efficiency, accountability and transparency in the state RTI system by  having all the states on board rti.gov.in or a similar platform working with efficiency similar to existing service by central government. We at ballotboxIndia are a small group of professionals trying to flag wasteful exercises in the system. A child being in Odisha or Delhi can get into a school and grow into a trained professional in future with this kind of saved money - which will have a huge multiplier effect for the whole economy.
To carry this effort forward we are looking for RTI expert and RTI activist
in Odisha, who can work towards a transparent state of Odisha with our team.
If you are RTI expert and RTI activist
want to actually work on making your state better, send the details on coordinators@ballotboxindia.com
If you know someone who can make a difference,
make an introduction with this effort, you can also write to coordinators@ballotboxindia.com, or fill "Contact a coordinator" form by clicking the buttons on this page.
If you have a few hours to work in your community for common good, let us know and join as a coordinator.
Would my efforts be funded?
Yes if you have some time, skill and aptitude to make a difference ballotboxindia is the right platform. Get in touch with coordinators@ballotboxindia.com with your details.


Thanks
Coordinators@ballotboxindia.com