More recharge pits, ponds around NH-8 are needed.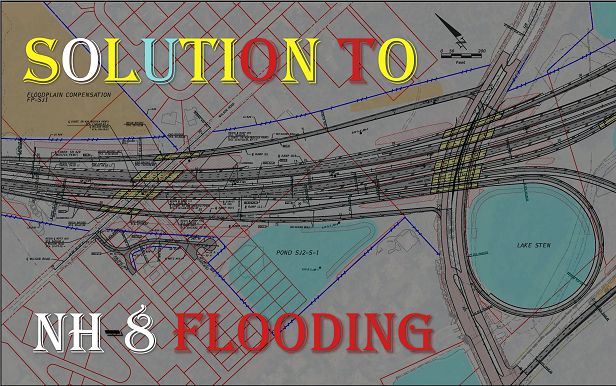 As long as we keep pumping the water through electric pumps via concrete drains, depending on Najafgarh drain and heavy expensive machinery, STPs, water treatment plants. There would always be political fights, NH-8 floods, drama, outrage and of course Arnab Goswami shouting at everyone, and Rajdeep sardesai begging for solutions.
And all of them bashing the technocrat who knows what is the problem and solution, but shouted down to keep on with this very expensive quick "selfie" fix.
As researchers we can see the forces behind current approach and a more holistic approach.
Current Approach -
1. Pumping water out to drains at tax payer's cost, environment cost and creating economic incentives for contractors.
2. Re-occurring problems will keep the yearly TRP game up for media, twitter and facebook.
3. The patchwork leads to tremendous opportunities to create mega projects around water treatment and drainages in the name of infrastructure development.
4. When water tables goes down it creates another set of opportunities for mega projects.
Holistic approach.
1. Building and rejuvenating ponds, water bodies around the depression area like NH8 which will not only take care of the floods but also recharge ground water table.
The holistic approach will make lives of Gurgaon residents much better and sustainable. The current approach will suck in current residents tax money, keep the problem alive, boost GDP, and make a few very rich at the expense of our children future.