Monsoon 2016 Impact Assessment on Temparory Dam around Kudia Ghat Lucknow

Anant Srivastava 415 {{descmodel.currdesc.readstats }} {{descmodel.attruser || 'Attribute'}}
KUDIYA GHAAT-
SITE VISIT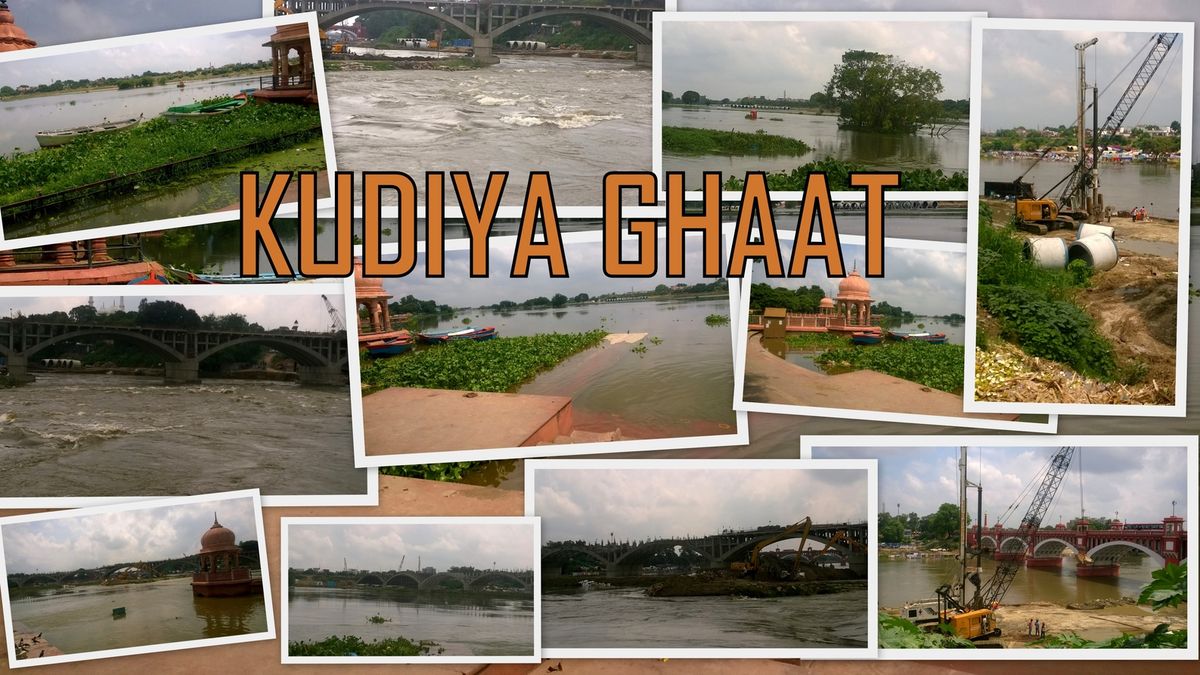 I visited Kudiya ghaat on 13th Aug 2016 to examine the situation post monsoon rains and to assess the impact of temporary dam or river flow blockage.
State government is building up a bridge parallel to Pucca Pull(Hardinge Bridge) for which a temporary dam was constructed few months back. The temporary dam built was also intended to stop the river flow as Gomti River Front Development Project is progressive at several places in Lucknow for which regular dredging of river bed and construction works are in progress.
There were frequent news of flooding of upstream areas of Bakshi ka talaab, Itaunja and other nearby places because of which great loss of property and crops occurred to the farmers. The district magistrate was under constant pressure of flooding of upstream villages.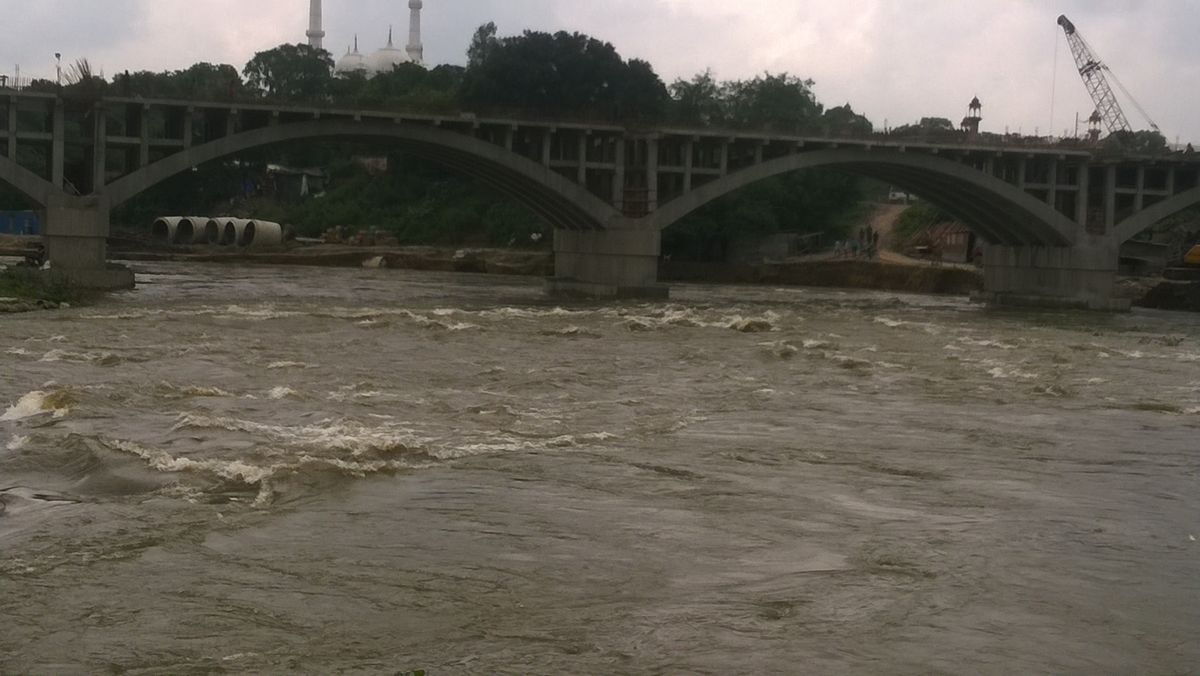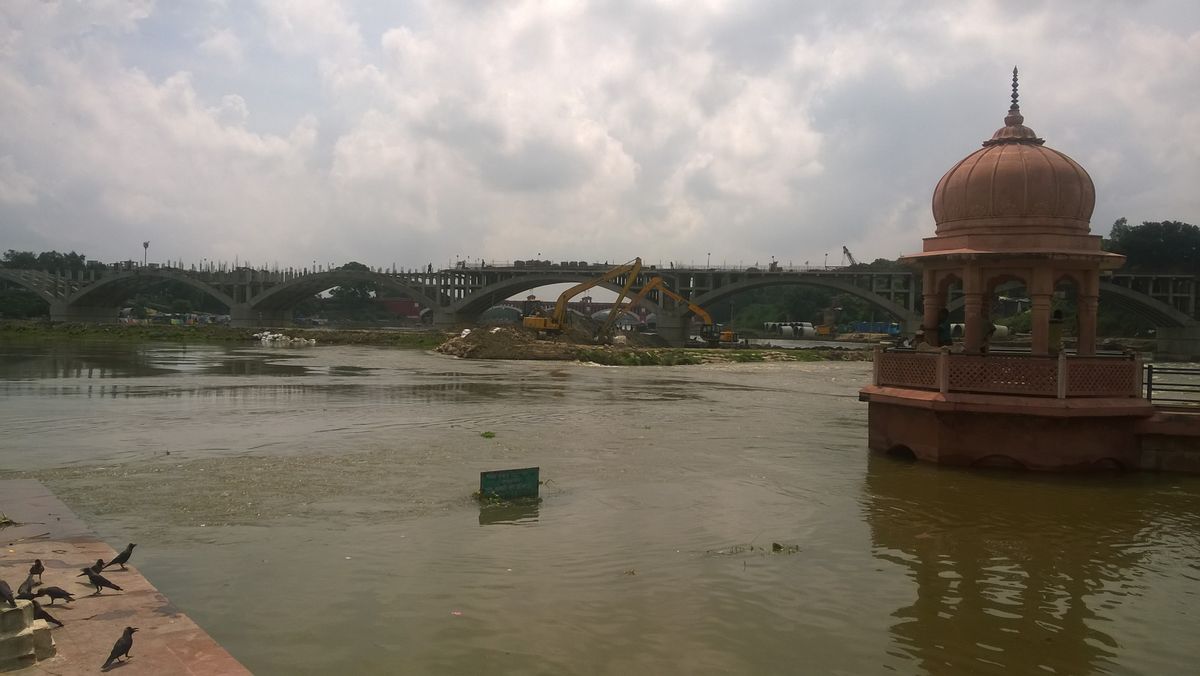 So i visited Kudiya ghaat to examine the situation and status of bridge.  Couple of days earlier than my visit, with floods in upstream areas management was under immense pressure and had decided to widen than dam more by 5 meters. When i went there, people nearby reported about hype in river level in last two days. I observed turbulent and gushy water flow in the river.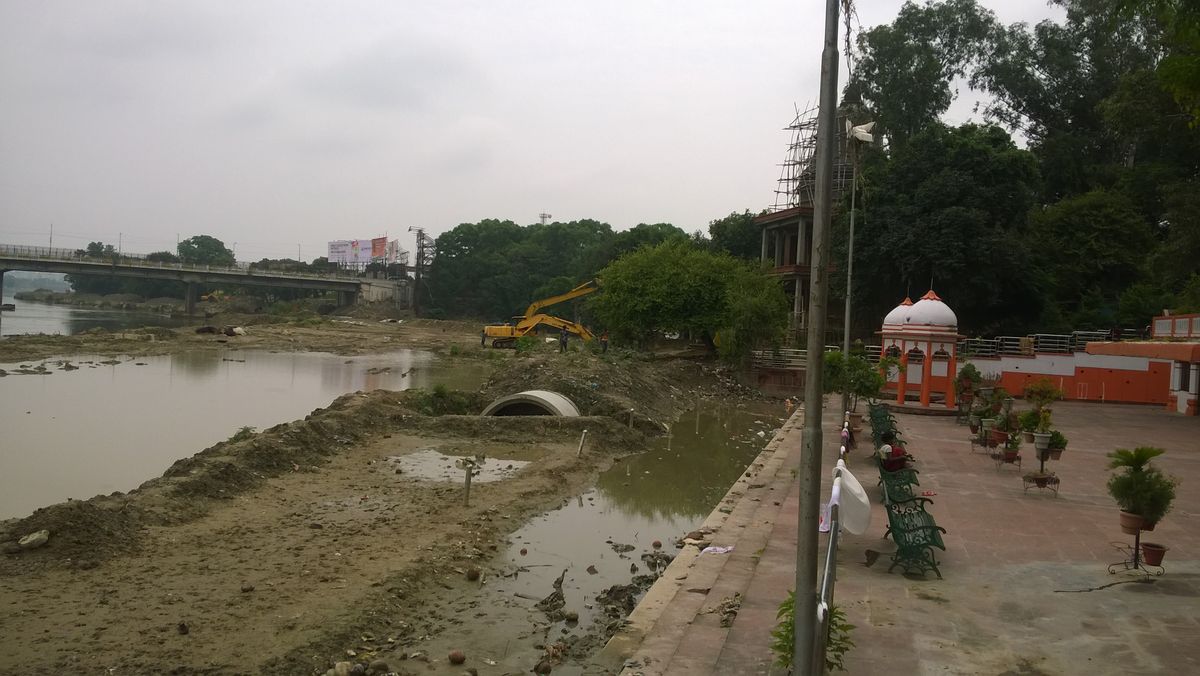 As a result of which dredged silt near Hanumaan setu bridge washed away. Resulting in the great loss of months of dredging effort on the river bed. Ghaat's condition was not good as it is not properly maintained. Goverment's negligence is paid through tax payers' money. 
:Team-BBI
Show
Edit
Publish
Un-Publish
Alt Title
User Tip: Click for a full screen editor, To insert an image.
Follow & Join.
With more and more following, the research starts attracting best of the coordinators and experts.
Build a Team
Coordinators build a team with experts to pick up the execution. Start building a plan.
Fix the issue.
The team works transparently and systematically fixing the issue, building the leaders of tomorrow.
जुड़ें और फॉलो करें
ज्यादा से ज्यादा जुड़े लोग, प्रतिभाशाली समन्वयकों एवं विशेषज्ञों को आकर्षित करेंगे , इस मुद्दे को एक पकड़ मिलेगी और तेज़ी से आगे बढ़ने में मदद ।
संगठित हों
हमारे समन्वयक अपने साथ विशेषज्ञों को ले कर एक कार्य समूह का गठन करेंगे, और एक योज़नाबद्ध तरीके से काम करना सुरु करेंगे
समाधान पायें
कार्य समूह पारदर्शिता एवं कुशलता के साथ समाधान की ओर क़दम बढ़ाएगा, साथ में ही समाज में से ही कुछ भविष्य के अधिनायकों को उभरने में सहायता करेगा।
How can you make a difference?
Do you
care

about this

issue

? Do You think a

concrete action

should be taken?Then

Follow

and

Support

this Research Action Group.Following will not only keep you

updated

on the latest, help voicing your

opinions,

and

inspire

our

Coordinators & Experts.

But will get you

priority

on our

study tours, events, seminars, panels, courses

and a lot more on the subject and beyond.
आप कैसे एक बेहतर समाज के निर्माण में अपना योगदान दे सकते हैं ?
क्या आप इस या इसी जैसे दूसरे
मुद्दे

से जुड़े हुए हैं, या प्रभावित हैं?

क्या

आपको लगता है

इसपर कुछ

कारगर कदम उठाने चाहिए ?तो नीचे

फॉलो

का बटन दबा कर

समर्थन

व्यक्त करें।इससे हम आपको समय पर

अपडेट

कर पाएंगे, और आपके

विचार

जान पाएंगे।

ज्यादा से ज्यादा

लोगों द्वारा फॉलो होने पर

इस मुद्दे पर कार्यरत विशेषज्ञों एवं समन्वयकों का ना सिर्फ़ मनोबल बढ़ेगा,

बल्कि हम आपको, अपने समय समय पर होने वाले शोध यात्राएं, सर्वे, सेमिनार्स, कार्यक्रम, तथा विषय एक्सपर्ट्स कोर्स इत्यादि में सम्मिलित कर पाएंगे।
Communities and Nations where citizens spend time exploring and nurturing their culture, processes, civil liberties and responsibilities. Have a well-researched voice on issues of systemic importance, are the one which flourish to become beacon of light for the world.
समाज एवं राष्ट्र, जहाँ लोग कुछ समय अपनी संस्कृति, सभ्यता, अधिकारों और जिम्मेदारियों को समझने एवं सँवारने में लगाते हैं। एक सोची समझी, जानी बूझी आवाज़ और समझ रखते हैं। वही देश संसार में विशिष्टता और प्रभुत्व स्थापित कर पाते हैं।