KUDIYA GHAAT-SITE VISIT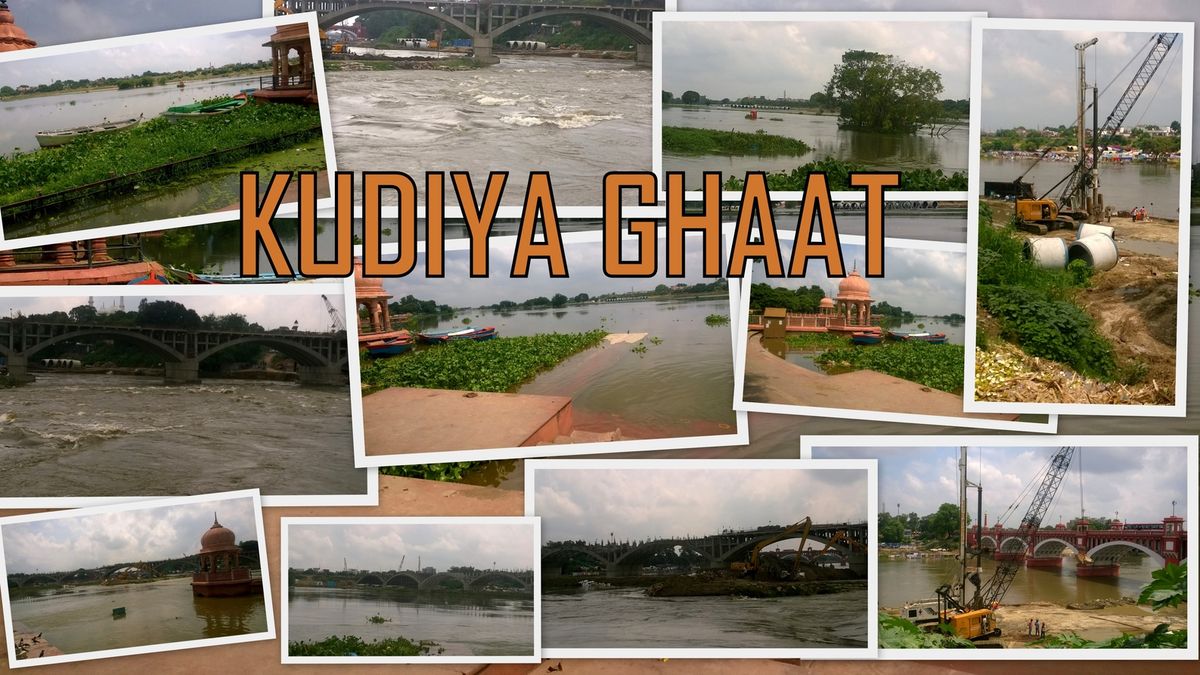 I visited Kudiya ghaat on 13th Aug 2016 to examine the situation post monsoon rains and to assess the impact of temporary dam or river flow blockage.
State government is building up a bridge parallel to Pucca Pull(Hardinge Bridge) for which a temporary dam was constructed few months back. The temporary dam built was also intended to stop the river flow as Gomti River Front Development Project is progressive at several places in Lucknow for which regular dredging of river bed and construction works are in progress.
There were frequent news of flooding of upstream areas of Bakshi ka talaab, Itaunja and other nearby places because of which great loss of property and crops occurred to the farmers. The district magistrate was under constant pressure of flooding of upstream villages.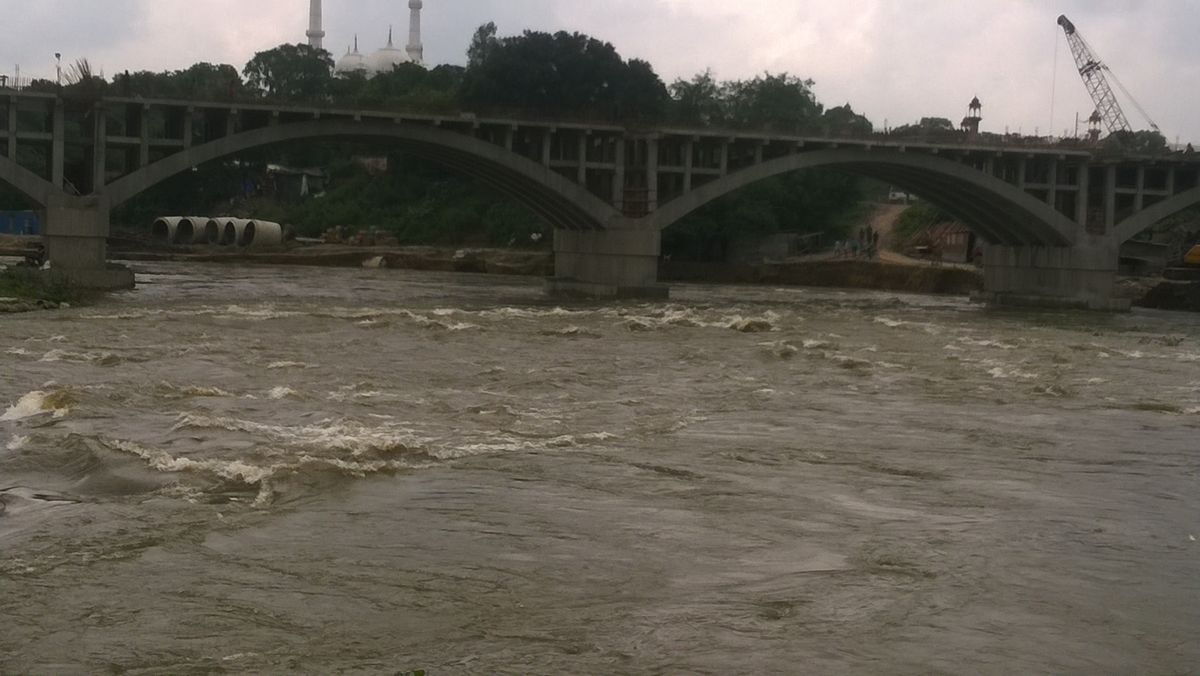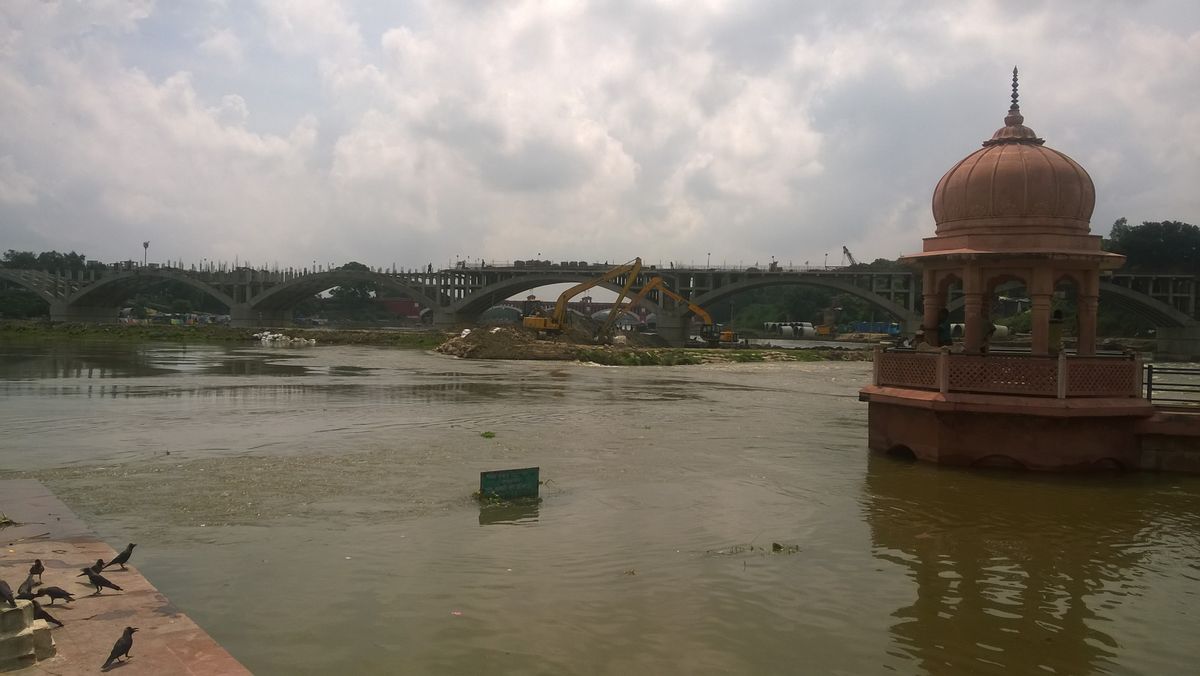 So i visited Kudiya ghaat to examine the situation and status of bridge.  Couple of days earlier than my visit, with floods in upstream areas management was under immense pressure and had decided to widen than dam more by 5 meters. When i went there, people nearby reported about hype in river level in last two days. I observed turbulent and gushy water flow in the river.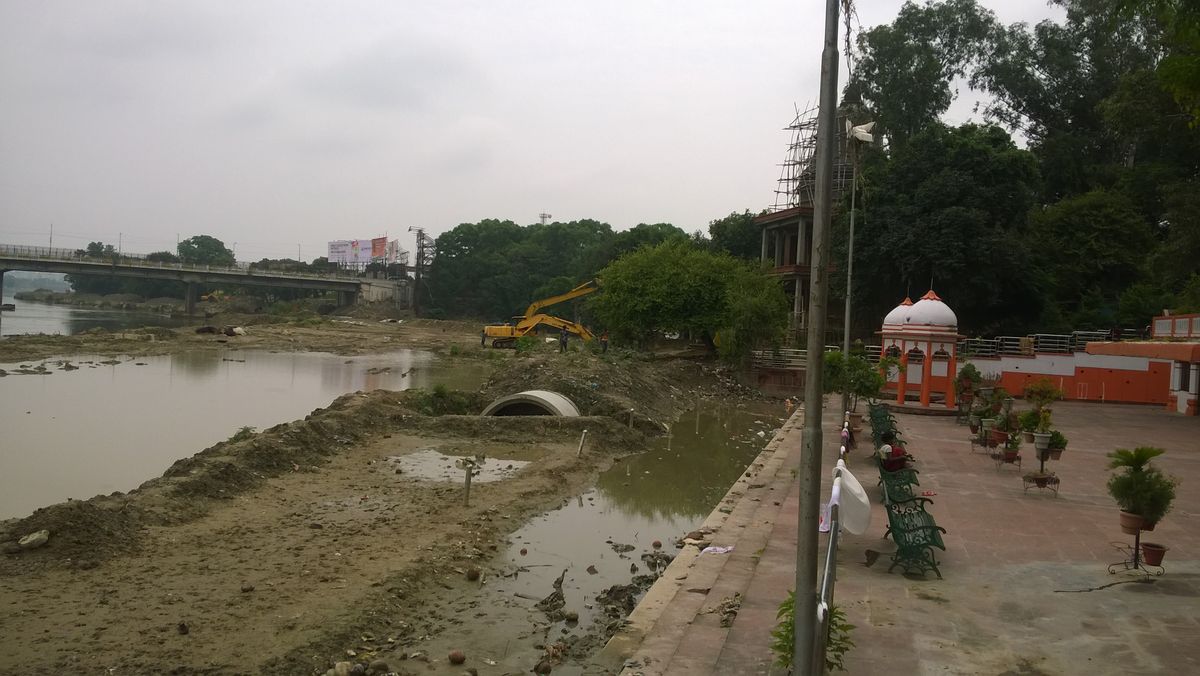 As a result of which dredged silt near Hanumaan setu bridge washed away. Resulting in the great loss of months of dredging effort on the river bed. Ghaat's condition was not good as it is not properly maintained. Goverment's negligence is paid through tax payers' money. 
:Team-BBI