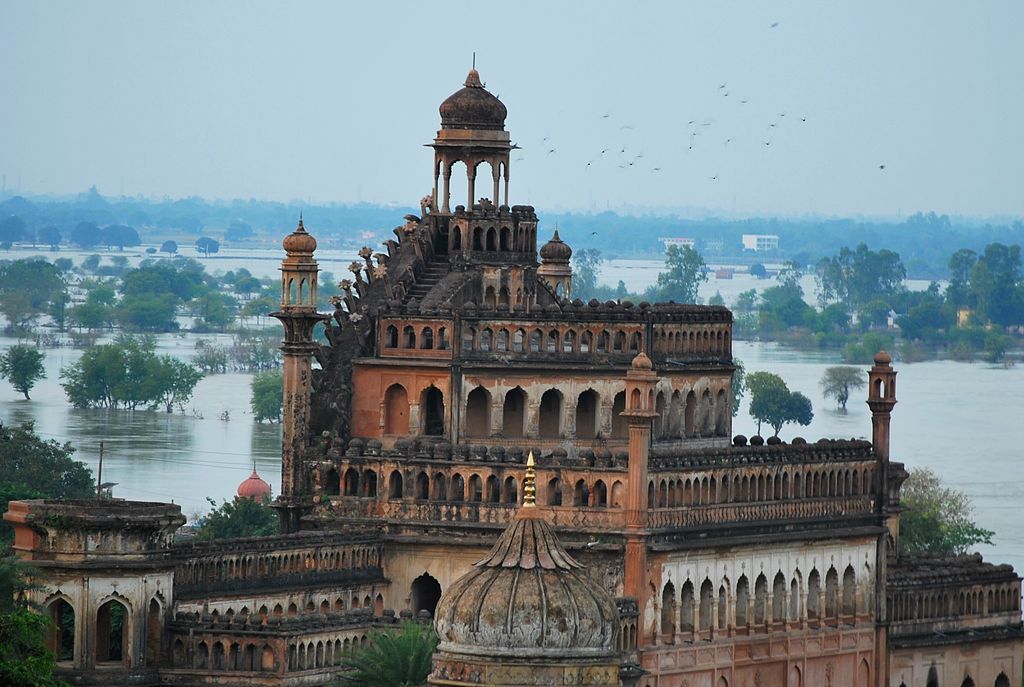 A few years ago, people living around the Kathauta Jheel were up in arms when the Lucknow Development Authority (LDA) wanted to sell a part of the lake. This lake may have got saved but a survey by the Lucknow Municipal Corporation (LMC) says while there were around 924 ponds in the city in 1952, only 494 ponds remained in 2006.

The study revealed that around 128 ponds were fully encroached by big habitations along the banks, 133 were lost to the housing projects of LDA, 32 to UP Housing and Development Board projects, 18 ponds were lost to roads construction while 4-5 ponds were engulfed by the railway projects in last 20 years.
The ones which exist are in fragile condition with water quality deteriorated and depressed catchment areas."Water bodies within the urban core have become largely extinct. They either serve as dumping ground for solid waste, sludge and construction waste or receive untreated sewage water. There is no pond left in the city which maintains healthy water quality," says Venkatesh Dutta, assistant professor at Babasaheb Bhimrao Ambedkar University's School of Environmental Sciences.
Experts claim that most water bodies are present on the periphery of the city but they too are falling prey to construction activity. Dutta's study of 2009 states that constant reclaiming of water bodies for residential settlement and commercial establishments has led to the loss of natural water storage, flora diversity and a decrease in the wetland area. This is affecting groundwater recharge.
Wetlands in a city, say, experts, also act as thermo-regulators to keep the temperature balance in a city.
About two years ago, the government had ordered all local bodies to remove encroachments on ponds. But, there has been little action. The district administration recently suggested the city has lost about 70 ponds in the past decade. Though the government has taken up re-charging and beautification of Sheesh Mahal pond in the heritage area, it is still being polluted by the sewage flow from nearby localities.
The worst impact is seen around Sitapur and Faizabad Road on the northern side while Rae Bareilly and Kanpur Road on the southern tip of the city. Environmentalists say that these storage basins should be freed from encroachments in order to preserve the natural beauty of the city and to collect local runoff. The amount of recharge in the city can be improved once these lakes are freed from encroachments.
What are we looking for?
Based on empirical evidence and experiences in recent past, we are looking at a water catastrophe in India. The country faces drought or deluge, millions moving out of agriculture and then into urban systems without any transition or training. This will not only give to loss of life and land but can be a reason of major unrest in India.
At this point in time, we are aiming to build a strong representation to protect water and natural systems at the local level. We want policy interventions and strong implementation at states level to keep natural resources untouched and free to take their own form for generations to come.
If you are someone who knows about local water systems in your community and wants to actually work on making them better, send the details on coordinators@ballotboxindia.com
If you know someone who can make a difference, make an introduction with this effort, you can also write to coordinators@ballotboxindia.com, or fill "Contact a coordinator" form by clicking the buttons on this page.
If you have a few hours to work in your community for common good, let us know and join as a coordinator.
Would my efforts be funded? Yes, if you have some time, skill and aptitude to make a difference, ballotboxindia is the right platform. Get in touch with coordinators@ballotboxindia.com with your details.
Thanks
coordinators@ballotboxindia.com