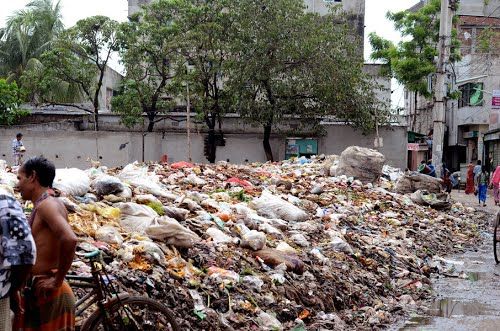 After the termination of services of contractor Jyoti Envirotech by the high court after failing to maintain the Lucknow city's cleanliness, the Lucknow municipal corporation is set to hire new company to manage city waste.
Earlier inquiring over the rising epidemic and the lost lives in Lucknow namely due to Dengue, malaria and chickengunia, the High court had found that the cleanliness contractor Jyoti Envirotech had failed to lift waste from door to door and ensure cleanliness in the city and had asked Jyoti Envirotech to give up charges. 
The new company is expected to start work including the management of shiviri waste management from the month of march. Since jyoti Envirotech was not working properly and was unable to lift and ensure waste management, the nodal agency Jal Nigam's CDNS(Construction and Design services) and Lucknow Municipal Corporation appealed to the High court to provide a substitution of the company with a company that can efficiently manage the city's waste and can keep city clean. Both the agencies had 10 days from High court to sought and suggest a new company for city's waste management.
Five companies had shown interest for waste management. out of which two companies were shortlist on technical grounds including a Chinese company named Eco green and other's name is Hari Bhari.