Gomti River Tributry - Haider Canal a case study

Anant Srivastava 437 {{descmodel.currdesc.readstats }}
HAIDER CANAL-
SITE VISIT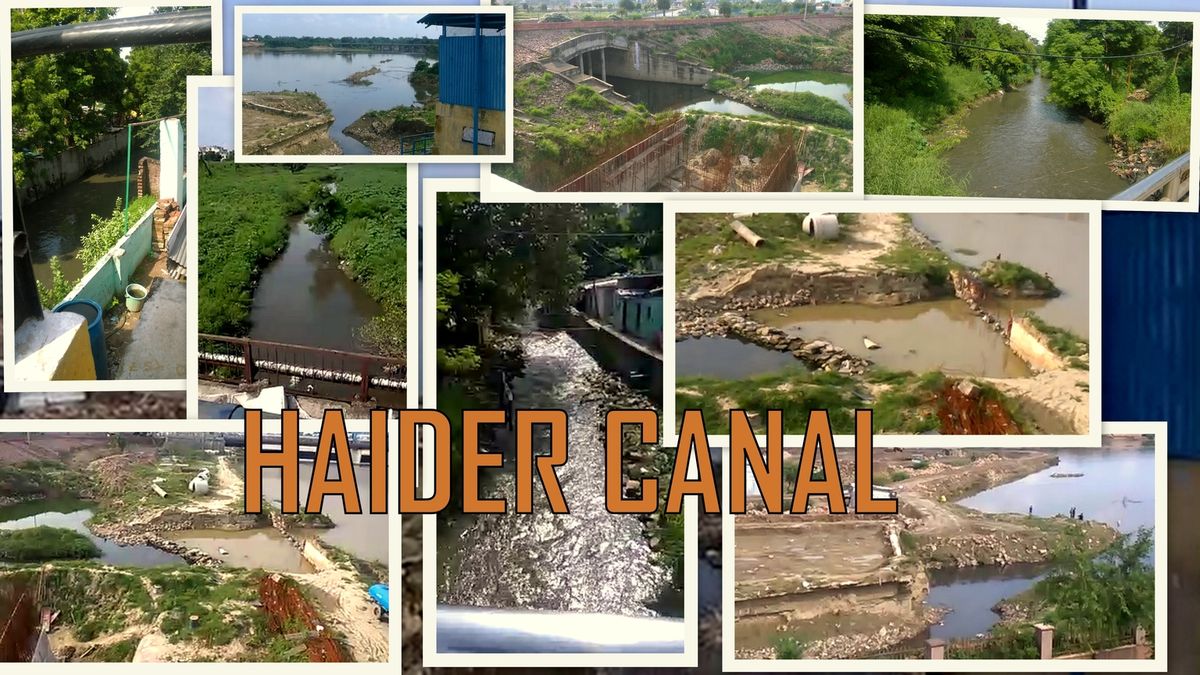 Haider canal is a redundant canal built by Ghazi ud din haider ali between 1814-27. It was built to connect River Ganges to the river Gomti to promote commercial and agricultural activitites. Canal runs through the heart of the city and now carries sewerage of different city area to take it to river gomti. 
The canal was built to facilitate areas of Unnao, Hardoi and Lucknow with proper irrigation but the project closed down mid way due to faulty planning. Since then much hasn't been done to the canal and even governments haven't paid needed heed to make things right.
I wanted to visit the haider canal myself and capture its present state so the right can be communicated. So in that regards, On my visit to the Haider canal site on 31st Aug 2106 i captured Haider canal at different places starting from Governor house and then running adjacent to zoo before meeting the river Gomti near Gomti barrage.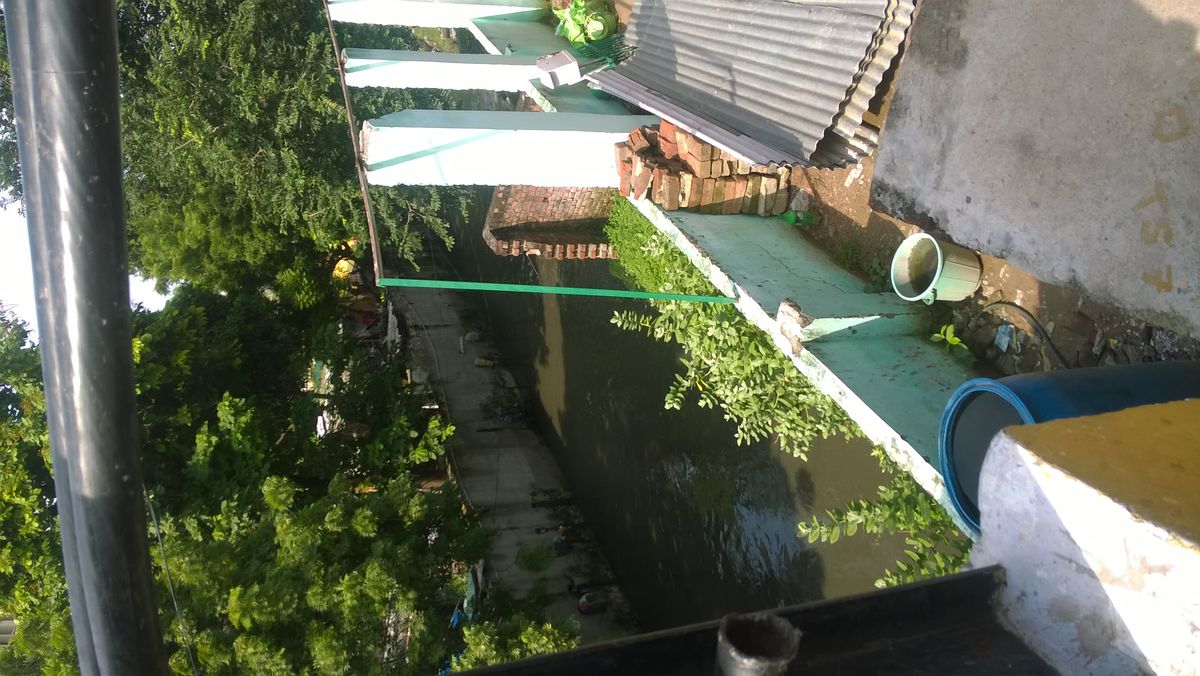 Near Governor house, the canal/rivulet is barricaded and runs steep through small colonies which after running from behind the PWD leads to the side of city Zoo near CM awaas crossroads. From there it runs parallel to the Lohia path untill it meets river Gomti near barrage. An underground passage that gets truncated before its confluence, runs under 1090 chauraha and then opening near canon gate of Lamartenier college(back Portion).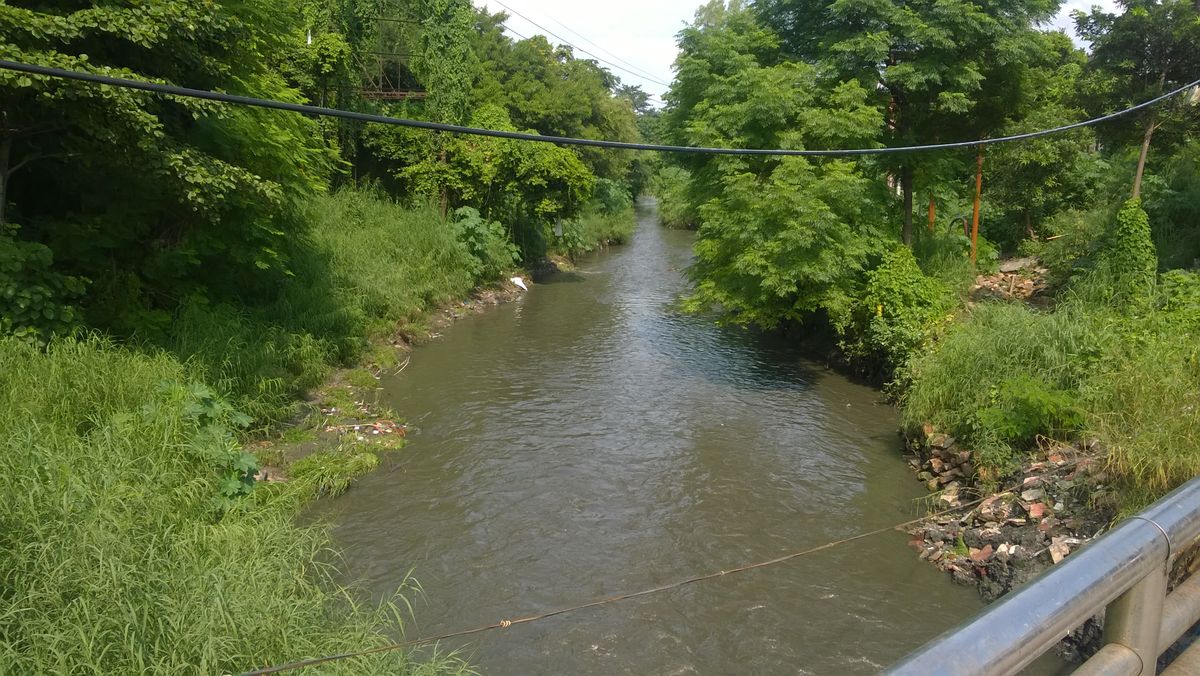 Though canal runs clean and steady as not much solid waste was floating on its surface but it still had dissolved sewerage which goes untreated in the river and pollutes the latter. Government, till date hasn't had much plans regarding its development and sewerage treatment. Lately, STP was proposed on haider canal to tap the sewerage before it goes to the river but it hasn't started still.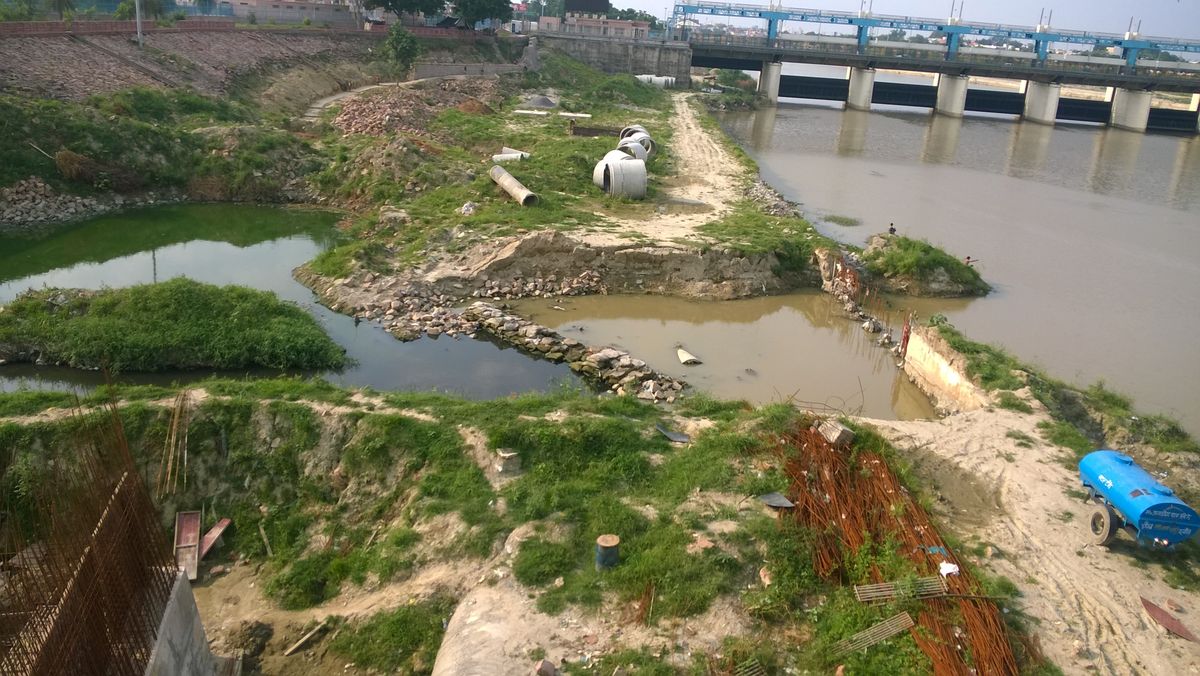 At Confluence Point the flow was obstructed for the ongoing Gomti River Front Development Project.
:Team BBI 
Show
Edit
Publish
Un-Publish
Alt Title
User Tip: Click for a full screen editor, To insert an image.
Connect & Join.
With more and more connecting, the research starts attracting best of the coordinators and experts.
Build a Team
Coordinators build a team with experts to pick up the execution. Start building a plan.
Fix the issue.
The team works transparently and systematically fixing the issue, building the leaders of tomorrow.
जुड़ें और फॉलो करें
ज्यादा से ज्यादा जुड़े लोग, प्रतिभाशाली समन्वयकों एवं विशेषज्ञों को आकर्षित करेंगे , इस मुद्दे को एक पकड़ मिलेगी और तेज़ी से आगे बढ़ने में मदद ।
संगठित हों
हमारे समन्वयक अपने साथ विशेषज्ञों को ले कर एक कार्य समूह का गठन करेंगे, और एक योज़नाबद्ध तरीके से काम करना सुरु करेंगे
समाधान पायें
कार्य समूह पारदर्शिता एवं कुशलता के साथ समाधान की ओर क़दम बढ़ाएगा, साथ में ही समाज में से ही कुछ भविष्य के अधिनायकों को उभरने में सहायता करेगा।
How can you make a difference?
Do you
care

about this

issue

? Do You think a

concrete action

should be taken?Then

Follow

and

Support

this Research Action Group.Following will not only keep you

updated

on the latest, help voicing your

opinions,

and

inspire

our

Coordinators & Experts.

But will get you

priority

on our

study tours, events, seminars, panels, courses

and a lot more on the subject and beyond.
आप कैसे एक बेहतर समाज के निर्माण में अपना योगदान दे सकते हैं ?
क्या आप इस या इसी जैसे दूसरे
मुद्दे

से जुड़े हुए हैं, या प्रभावित हैं?

क्या

आपको लगता है

इसपर कुछ

कारगर कदम उठाने चाहिए ?तो नीचे

फॉलो

का बटन दबा कर

समर्थन

व्यक्त करें।इससे हम आपको समय पर

अपडेट

कर पाएंगे, और आपके

विचार

जान पाएंगे।

ज्यादा से ज्यादा

लोगों द्वारा फॉलो होने पर

इस मुद्दे पर कार्यरत विशेषज्ञों एवं समन्वयकों का ना सिर्फ़ मनोबल बढ़ेगा,

बल्कि हम आपको, अपने समय समय पर होने वाले शोध यात्राएं, सर्वे, सेमिनार्स, कार्यक्रम, तथा विषय एक्सपर्ट्स कोर्स इत्यादि में सम्मिलित कर पाएंगे।
Communities and Nations where citizens spend time exploring and nurturing their culture, processes, civil liberties and responsibilities. Have a well-researched voice on issues of systemic importance, are the one which flourish to become beacon of light for the world.
समाज एवं राष्ट्र, जहाँ लोग कुछ समय अपनी संस्कृति, सभ्यता, अधिकारों और जिम्मेदारियों को समझने एवं सँवारने में लगाते हैं। एक सोची समझी, जानी बूझी आवाज़ और समझ रखते हैं। वही देश संसार में विशिष्टता और प्रभुत्व स्थापित कर पाते हैं।