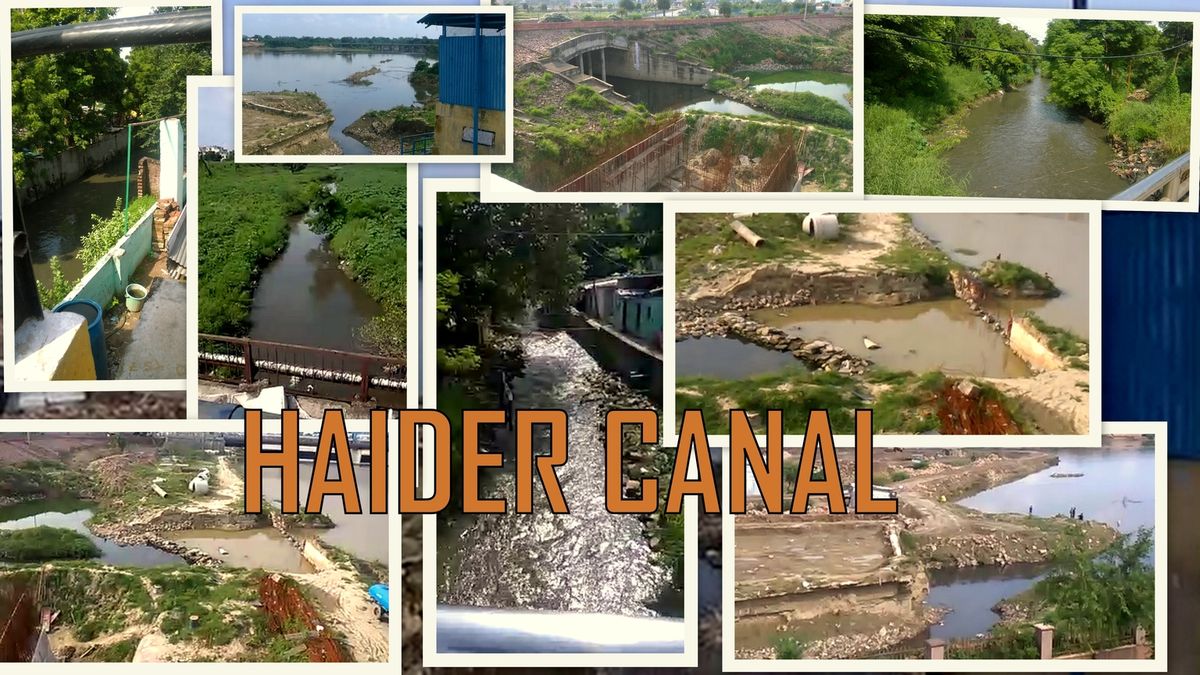 Haider canal is a redundant canal built by Ghazi ud din haider ali between 1814-27. It was built to connect River Ganges to the river Gomti to promote commercial and agricultural activitites. Canal runs through the heart of the city and now carries sewerage of different city area to take it to river gomti. 
The canal was built to facilitate areas of Unnao, Hardoi and Lucknow with proper irrigation but the project closed down mid way due to faulty planning. Since then much hasn't been done to the canal and even governments haven't paid needed heed to make things right.
I wanted to visit the haider canal myself and capture its present state so the right can be communicated. So in that regards, On my visit to the Haider canal site on 31st Aug 2106 i captured Haider canal at different places starting from Governor house and then running adjacent to zoo before meeting the river Gomti near Gomti barrage.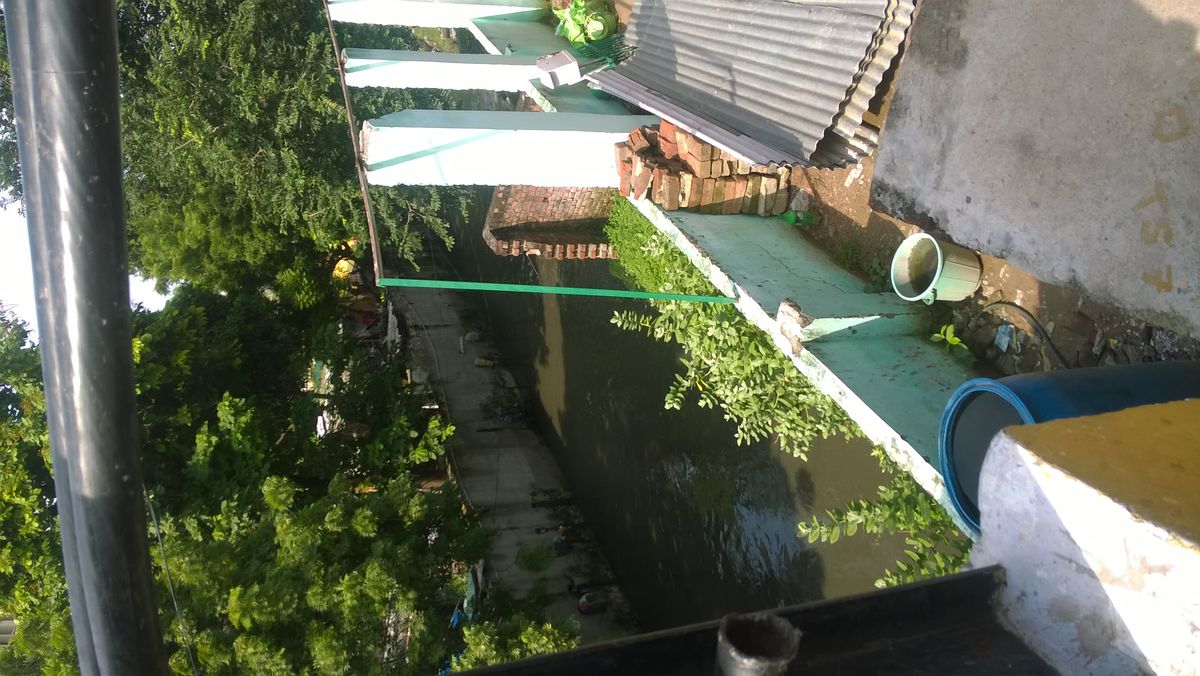 Near Governor house, the canal/rivulet is barricaded and runs steep through small colonies which after running from behind the PWD leads to the side of city Zoo near CM awaas crossroads. From there it runs parallel to the Lohia path untill it meets river Gomti near barrage. An underground passage that gets truncated before its confluence, runs under 1090 chauraha and then opening near canon gate of Lamartenier college(back Portion).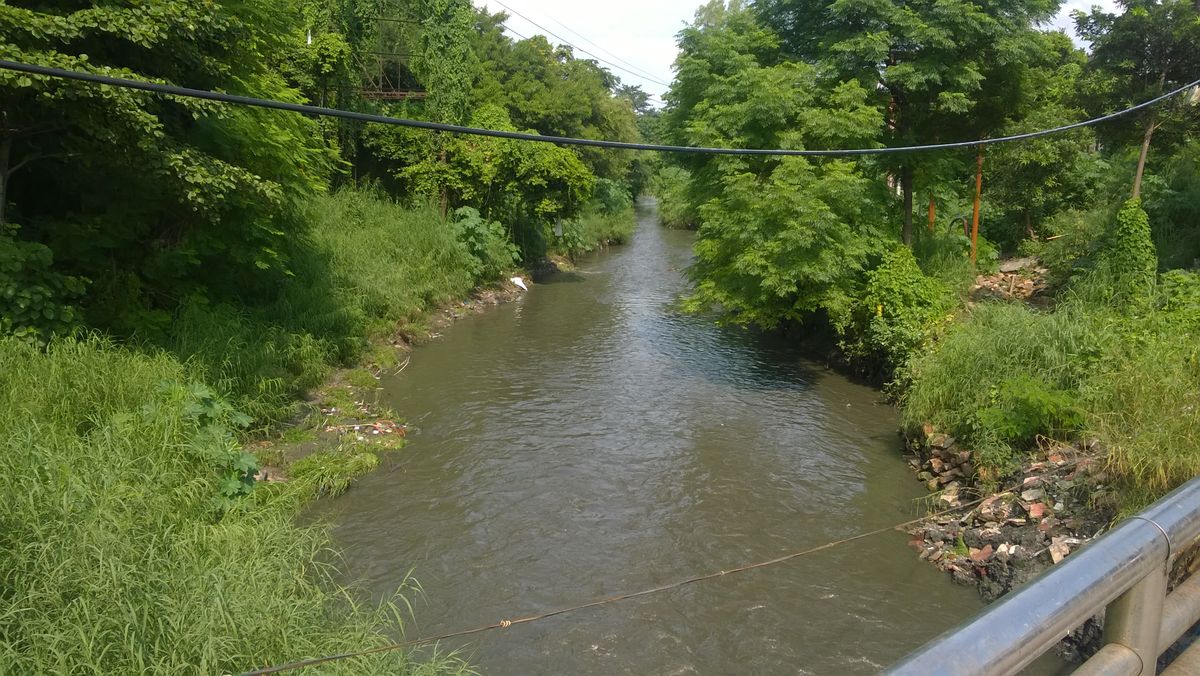 Though canal runs clean and steady as not much solid waste was floating on its surface but it still had dissolved sewerage which goes untreated in the river and pollutes the latter. Government, till date hasn't had much plans regarding its development and sewerage treatment. Lately, STP was proposed on haider canal to tap the sewerage before it goes to the river but it hasn't started still.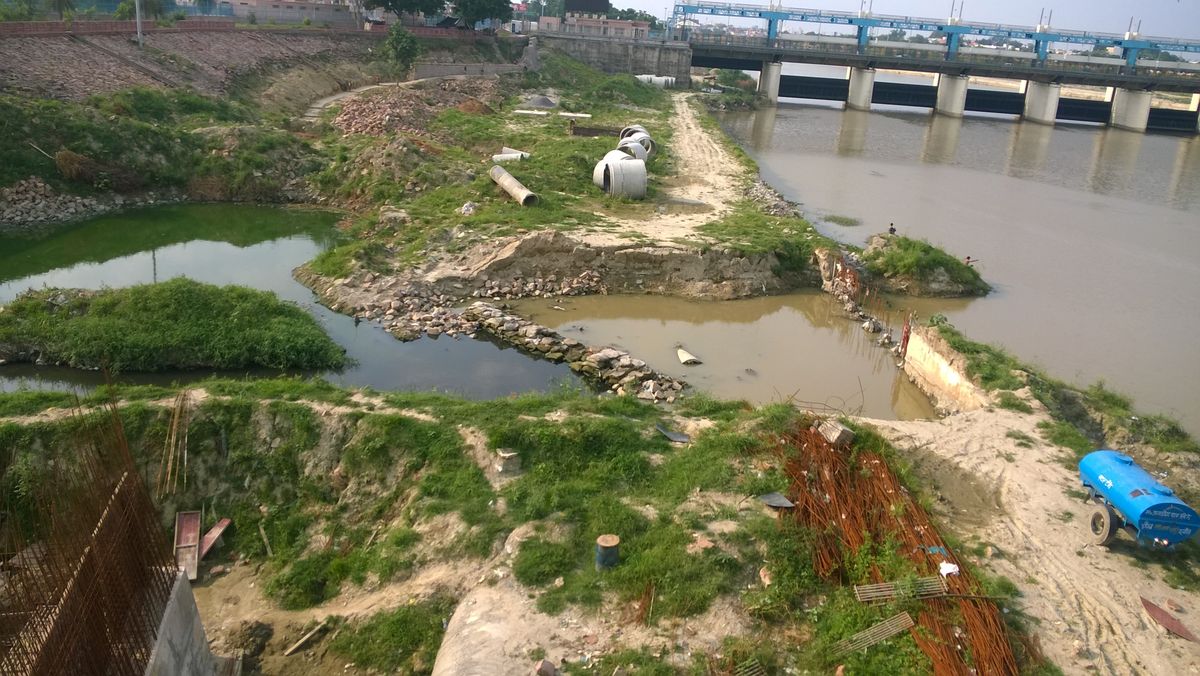 At Confluence Point the flow was obstructed for the ongoing Gomti River Front Development Project.
:Team BBI