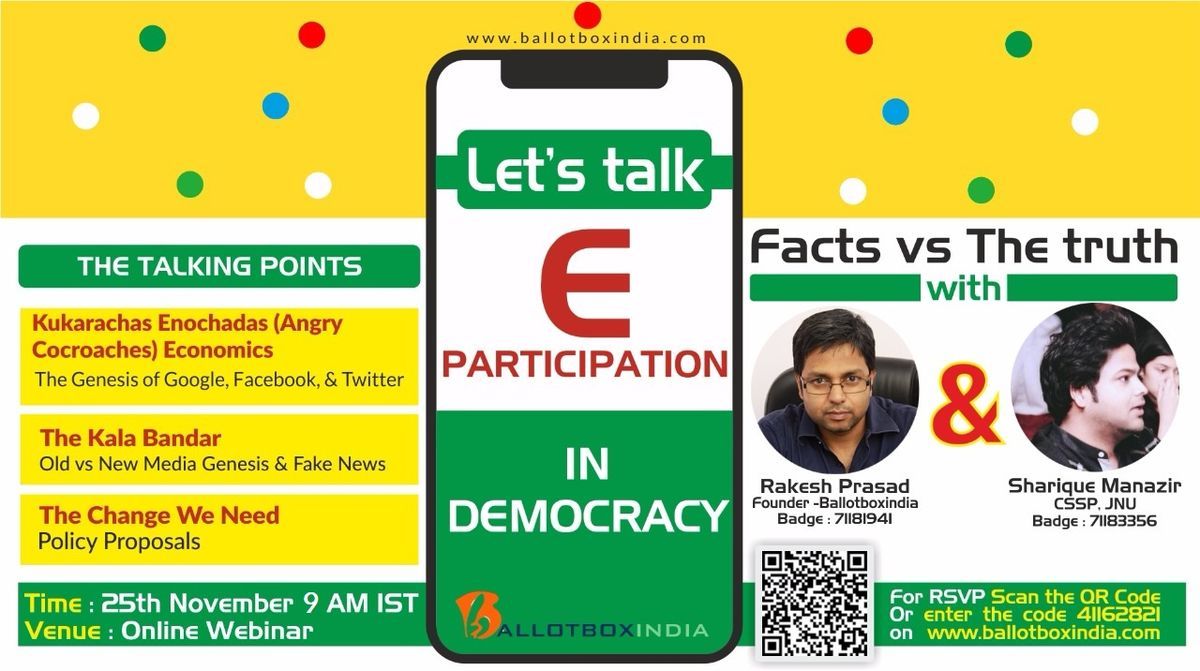 The live youtube link for this event is - https://youtu.be/dg4XTYQ3vFI
Technology Elites are under the microscope, and so is the media. The world is debating - Should Silicon Valley version of the Internet running on China-made chips be allowed to affect so much and so many in the endless ways made possible today. 
The arguments proposing E-Participation at the beginning of the electronics-euphoria age require a re-look at from the point of view of some very basic questions at the core of the technology and media industry.
Join us for an enlightened debate on the Good, Bad and Ugly of E-participation, and demystify the economics and the spiritual core of the incumbents and the society, aiming for policy proposals based on the Facts, building the Truth which can work for India.
The TALKING points would be:-
Kukarachas Enochadas (Angry Cockroaches) Economics : The Genesis of Google, Facebook, & Twitter
The Kala Bandar: Old vs New Media Genesis & Fake News 
The Change We Need: Policy Proposals