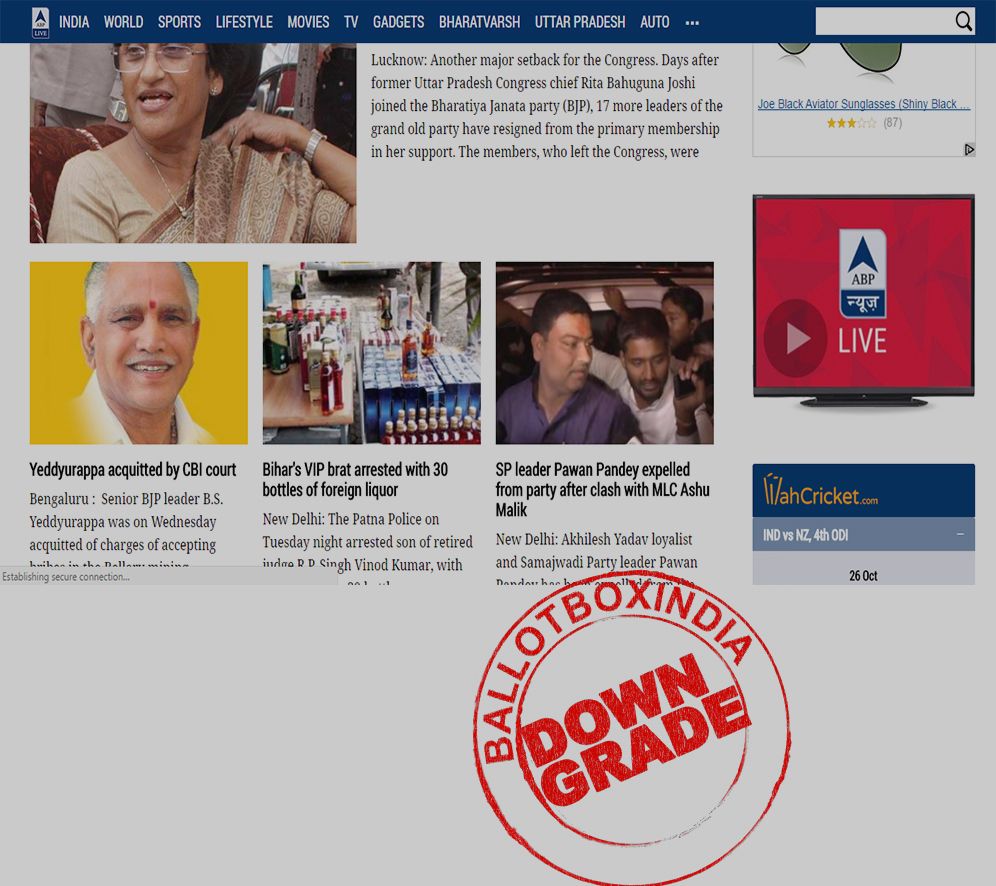 ABP News on 13 Sep 2016 on 9 PM Prime time Jan Man show presented a report- 'UP CM Akhilesh Yadav to build gomti river front to give Lucknow attractive makeover' that showed the grandeur of Gomti River front and spoke on the political notes.
The report glorified the beauty of the river front but it glossed out the adverse impact of the project on the environment. At no point it talked about the disturb in the ecological balance or the riverbed or others.
Ballotboxindia.com dissented over the report and instigated ABP News and Kishan Singh rawat to atone the report or release a corrigendum.
Report has violated the Rule 6 of the code and ethics of Broadcasting for showing only one facade and hiding the environmental aspect. 
Ballotboxindia.com extended its request through several e-mails and official letters but none of them were returned. 
Out of options Ballotboxindia.com has approached News Broadcasting Standards Authority for its intervention. 
After umpteen requests and no result, Ballotboxindia.com is Downgrading the ABP news and Kishan Singh Rawat.