Although intensive farming can do a lot to alleviate poverty in India, it does have its weaknesses. Many national and international thought leaders feel that industrial farming can do more harm than good, especially when it's about GMO farming. Genetically modified farming is a big blot on the advancements made in agriculture today. GMO food, especially for consuming, should be totally banned, much like Monsanto is all over the world. Although oligarchies all over the world are pushing for the capitalist hegemony of only a few families, the real power lies with the scientists and activists to provide blocks for their evil intentions to bear fruit.

It is a known fact that diets should be as ancient and as close to nature as possible, and any perversion in the name of modernization should be avoided. If you have inorganic diets that are full of chemicals, preservatives, artificial ingredients and lots of poisonous substances, then even your middle class and rich people will add to the ugly statistic of 'unhealthy people'. Can you imagine the plight of the poor and the very poor, who have little or no access to real food?
Thanks to the efforts of committed activists like Vandana Shiva, large corporations have been stalled from turning India into a wasteland just to fill their already overflowing pockets. The activist has done her level best to stop GMO food crops from entering India, and it is with her support that many farmers have realized their dreams of economic empowerment.  
IMTA (Integrated Multitrophic Aquaculture) is a practice in which the by-products (wastes) from one species are recycled to become inputs (fertilizers, food) for another. Fed aquaculture (e.g. fish, shrimp) is combined with inorganic extracts (e.g. seaweed) and organic extracts' (e.g. shellfish) aquaculture to create balanced systems for environmental sustainability, economic stability, and social acceptability.
Biointensive agriculture focuses on maximizing results in agriculture such as per unit area, energy input and water input. Agroforestry combines agriculture and orchard/forestry technologies to create more integrated, diverse, productive, profitable, healthy and sustainable land-use systems.
Intensive farming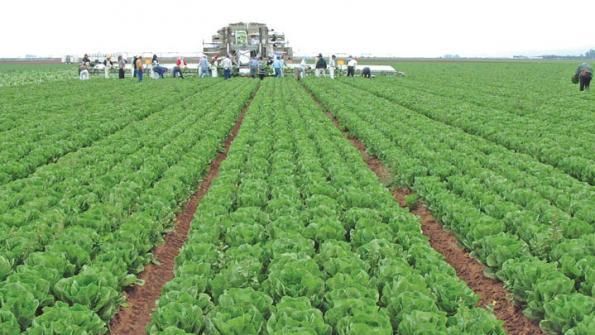 Intercropping can increase yields or reduce inputs and thus represents agricultural intensification. However, while the total yield per acre is often increased dramatically, yields of any single crop often diminish. There are also challenges to farmers relying on farming equipment optimized for monoculture, often resulting in increased labor inputs.
Vertical farming is intensive crop production on a large scale in urban centers in multi-story, artificially-lit structures that use far fewer inputs and produces fewer environmental impacts.
Vertical farming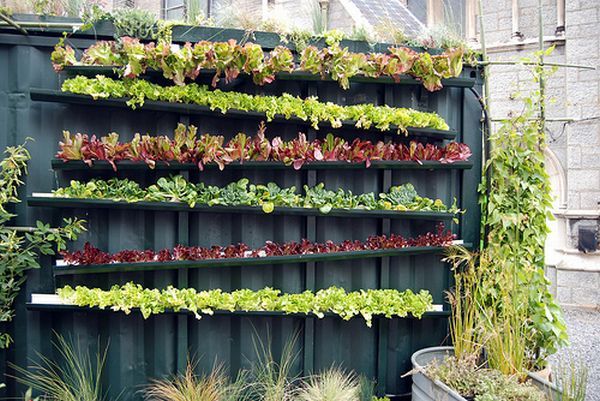 Zero waste agriculture uses the five natural kingdoms liberally, namely, plants, animals, algae, bacteria, and fungi to produce biodiverse food, energy, and nutrients in a profitable way using the waste of one system as the feed of another.  
An integrated intensive farming system can work around the following major steps:
·

        

Intentionally introducing flowering plants into agricultural ecosystems to increase

pollen and

nectar resources required by natural enemies of insect pests.

·

        

Using crop rotation and cover crops to suppress nematodes in potatoes