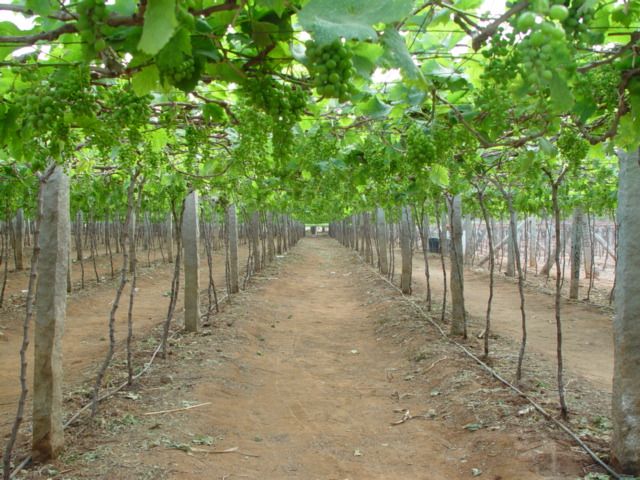 Monoculture
What truly is sustainable agriculture?
To be able to address agriculture in all its entirety, we have to take into consideration the exact and precise definitions of sustainable agriculture.
Sustainable agriculture uses natural, organic and nonchemical practices such as crop rotation and crop diversity to add essential elements to the soil, encourage good bacteria in the soil, and ensure that animals eat their natural diets and display natural behaviors.
It also creates a closed loop system comprising of animal life and plant matter. Sustainable agriculture also makes sure that people eat ancestral diets like veggies, fruits, dairy, and meat.
It uses systems other than monocultures to secure food sources. Monocultures are crops that enable only one crop per farm whereas polycultures combine more than one crop per farm.
The Annual Monoculture Method
In this system, the growth of the roots is so slow that they start to grow after a lot of precipitation is lost. They also start dying in half the year because of which there is a sustained loss.
In this system, plants die each year, and the farm needs to be totally reseeded. The plants also require an environment that requires a lot of time, money and fuel.
 Polyculture
The advantages of polyculture are that it provides the farmer with cheaper food; it ensures that the farmer is self-sufficient, and it brings about economic growth.
Both polyculture and monoculture types can provide huge crop yields. Polyculture provides resistance to disease, which aids in the decrease of pesticide use, production of various foods and stronger crops. Also, the variety of crops increases local biodiversity, which improves pollination, and provides more nutrients in the soil.
The Perennial Polyculture Method
In this system different crops is grown in the same manner permanently. The benefits are that the roots of such plants grow to many depths and live for the entire year, and they also use water and nutrients efficiently. Such crops hardly need any irrigation.
The plants live for years, and the crops do not need to be re-seeded often. The time and money spent on soil preparation are minimal with higher gains for the farmer.
The inclusion of fauna and the diversity of plant species make such a "farm" far less of a target for pests and improve its ability to weather disease. Greater vegetative cover reduces the rate of evaporation and provides more habitats for fauna. This same difference also allows for greater infiltration of water into the soil and, eventually, into the plants or the water table.
The deficits of the Monoculture Method
·

        

There is constantly a decline in yield.

·

        

The farmer has to bear lots of losses.

·

        

There is a constant fear of pests and diseases.

·

        

There is a lot of poisoning of the food, the atmosphere, the

soil

, and water.

·

        

There is a decline in food quality.

·

        

There is a reduction in biodiversity.

·

        

There is poor energy efficiency

·

        

There is a decline in the rural culture

·

        

There is a decline in land management expertise